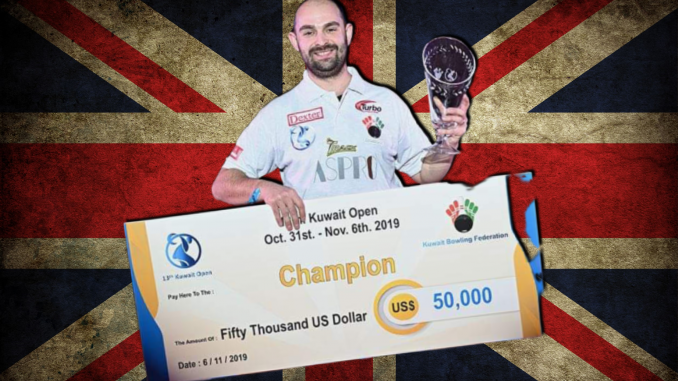 We complete the issuing of decade ranking lists for bowlers from the different eras with the 2010's . The rankings from the different eras reflects the development of the Sport in the UK with much greater opportunity given to bowlers from the later eras compared to the earlier ones.
2010 to 2019 UK Rankings
The 2010's era of of Tenpin Bowling in the UK saw growth continue to falter as the decade progressed and complicated with emergence of String bowling machines. Centres including the famous Airport Bowl converting to these new machines. The British National Association reacting by including sanctioning for the new code of bowling.
On the lanes Dominic Barrett cemented his place as the greatest UK bowler of all time with World, PBA and International titles and Team England went past 300 medals won at major championships. This became the greatest ever era for PBA titles as Dom Barrett, Stuart Williams, Paul Moor and Richard Teece all collected wins.
2011 Stuart Williams PBA Virgin River Casino Regional title
2011 Dominic Barrett PBA West/Northwest Regions Sands Regency Casino Open champion
2012 Stuart Williams PBA World Series of Bowling Bayer Viper champion
2012 Dominic Barrett PBA World Series of Bowling Scorpion champion
2013 Dominic Barrett PBA World Champion
2013 Dominic Barrett 13th Qatar International Open Champion
2014 Dominic Barrett 14th Qatar Open champion
2015 Paul Moor Brunswick Ballmaster Open Champion
2017 Dominic Barrett Brunswick Euro Challenge champion
2017 Stuart Williams PBA Member and Non Member Doubles Champions
2017 Stuart Williams PBA Hawaii Regional champion
2017 Richard Teece PBA World Series of bowling PBA Shark Champion
2018 US Open – Dominic Barrett Champion
2018 Dominic Barrett PBA DHC Japan Invitational champion
2018 Stuart Williams Tulsa Open, Owasso, Okla
2019 Dominic Barrett WBT Kuwait
And on the international scene, as well as EBT wins for UK players and Senior wins in Europe we continued to collect medals in major championships to go past 300 won to 311 as of today.
2010 World Championships Munich, Germany – Bronze Singles Dom Barrett
2010 European Champions Cup – Kirsten Penny Bronze
2010 European Championships Riga, Latvia – Gold Trios Nicki Ainge, Hayley White, Lisa John. Bronze Masters Hayley White
Bronze Doubles Hayley White and Lisa John. Bronze Team(5) Nicki Ainge, Hayley White, Lisa John, Laura Ivory, Jemma Smith, Faye Elkington.
2011 European Champions Cup – Lisa John Bronze
2012 European Championships Vienna, Austria – Silver Team(5) Mike Quarry, Ray Teece, Matt Miller, Stuart Williams, John Wells, Matt Chamberlain. Bronze Doubles Matt Miller and Ray Teece. Bronze Trios Mike Quarry, Ray Teece, Matt Miller
2012 European Championships Tilburg, The Netherlands Gold Team(5) Autumn Chamberlain, Hayley Rumkee, Jenny Billingham, Hayley White, Lisa John, Katrina Maciver. Silver Doubles Autumn Chamberlain and Hayley Rumkee
2012 European Champions Cup – Raymond Teece Bronze
2013 European Champions Cup – Lisa John Silver, Richard Teece Silver
2014 European Championships Berlin, Germany Gold Team(5) Jo Allsebrook, Autumn Chamberlain, Hayley Rumkee, Lisa John, Hayley White, Danni Hopcroft. Silver Masters Lisa John. Bronze Singles Lisa John
2014 European Champions Cup – Steve Thornton Bronze
2015 World Championships Abu Dhabi, UAE – Bronze Trios Danni Hopcroft, Jo Allsebrook and Lisa John
2015 European Championships Aalborg, Denmark – Silver Team(5) Adam Cairns, Paul Moor, John Wells, Chris Oates, Leon Devlin, Darren Cundy. Bronze Singles Adam Cairns
2016 European Championships Brussels, Belgium – Silver Singles John Wells. Gold Singles Keira Reay. Silver Trios Hayley Rumkee, Keira Reay, Lisa John
2016 European Champions Cup – Hadley Morgan Bronze
2019 European Championships Germany – Gold Singles Matty Clayton
2019 European Champions Cup – Adam Cairns Silver, Laura Marcham Bronze
2019 World Bowling Tour Finals Kuwait – Dominic Barrett Champion
This is not all of course and more wins from this era are recorded on the records pages including the many medals won at Junior levels.
---
2010-2019
As we have reached the end of another decade, we now have records from 6 decades of tenpin bowing in the UK. Whist we still have some gaps in our records these are of a minor nature and will only have a small effect on the overall rankings. It is important for the history of our sport and for completeness that we continue to try and fully complete our records so any information will be appreciated.
Tenpin Bowling in the UK has grown over the years and the opportunities afforded to the different era's varied over time. The following table reflects the changes in records we have and the reflects the way tenpin bowling has advanced over the years.
Bearing this in mind the top Bowler of the different decades are as follows:
Men
Women
View 2010's Men's Ranking
2019 Womens Ranking 2019 Mens Ranking
The latest V6 Overall Rankings are now included below.
This report lists the Male players in ranking order for all results in our database

This report lists the Female players in ranking order for all results in our database
UK Tenpin Hall of Fame database release Version 6 – 1st January 2020
This latest version of the UK Tenpin Hall of fame database has included the following updates:
Updated with 2019 qualifying events including PBA, World Bowling Tour, World Junior Bowling Championships, European Championships, Triple Crown, ESBC, ISBT, BTBA Tour, ESBT, NI Open, Scottish Open, English Open, Welsh Open and Resdev Tour,
Updates to Northern Ireland ranking events.
Updates to Scottish Nationals
Updates to Welsh ranking events
Updates to a number of individual records, thanks everyone who has taken the time to check their records.
Sundry other events.
We have added just 11 new players making a total of 1017 now on our database.
Ranking points have gone up from 13205 to 13710
We now have 5105 results entries an increase of 101 from last time.
The database does not at this stage include Inter County results as these are being research by ourselves and the BTBA. We will be publishing shortly what we have for the Inter Counties and again would ask for your help in filling in the details.
Please check your individual record and let us have any further information or corrections you think are applicable. Updates to personal details and a new picture are also welcome.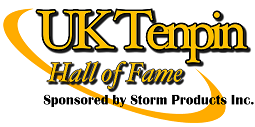 Next Stage
One of our main aims is to integrate the database with our web site so that you, the user, can interrogate the database yourselves. Currently we do not have the technical knowhow to do this and would ask any bowler if they can help us or know someone who can. We may be able to acquire some limited funding for this project so if you are interested can you contact David Grainger on gravedanger300@aol.com. The database is built in Access and the website in Word Press.