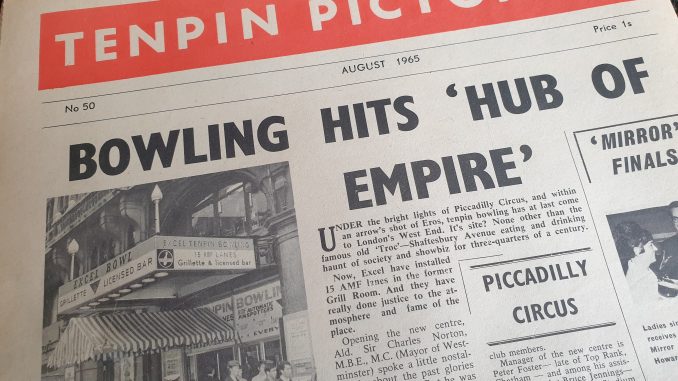 By John Ashbridge, Tenpin Bowling Proprietors Association President
The final centre in the Excel chain to open was the Piccadilly Bowl in London's Shaftesbury Avenue which opened on 30th July 1965. The 15-lane AMF equipped centre, the first in central London, became very popular with local residents, people working in central London, and celebrities of the day were seen in the centre. Leagues were formed, one of which was made up of AMF staff from the company's office in Old Burlington Street.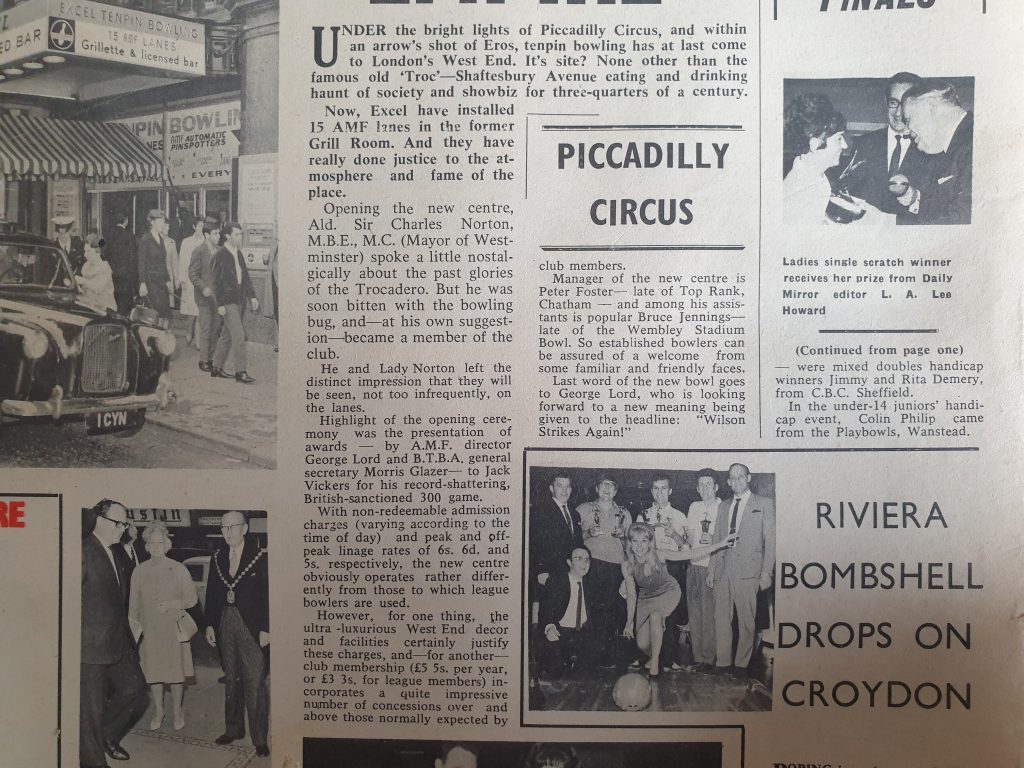 The centre continued for two years under Excel management, until 1st October 1967, when ownership passed to the AMF owned company Humber Bowling Ltd. Once the centre was reorganised and, together with the policies and promotions of the new company business continued to be buoyant during the next few years. Operation of the centre continued until the redevelopment of the area when the site was required for part of the new development. Unfortunately, the date of closure is unknown.