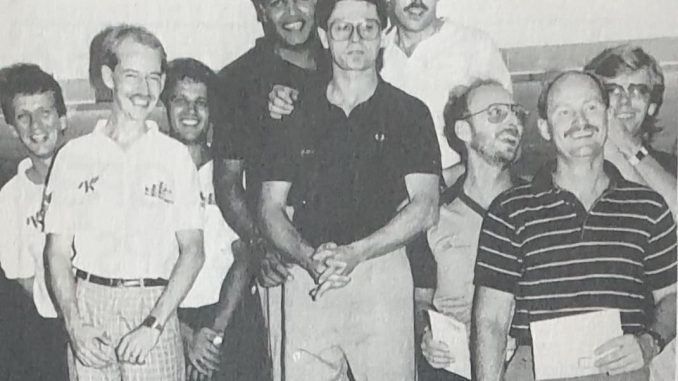 As the UK comes to say goodbye to Europe we continue with our series of great European events. Scheveningen was one such event which was a must go to tournament for many years. Wim Sassen and his staff were brilliant hosts and put on a superb event with a great format. Bowlers played 6 games singles and 4 games trios.
The top Singles over 10 games and the top Trios teams progressed to the finals. I seem to remember a car being on offer for a 300 game, not sure if it was ever won. A trip to Amsterdam was usually on the agenda if you didn't make the finals.
We are unsure of all UK success at the event other than Autair's win in 1987 (Phil Scammell, Graham Botting and George Patel) so if you have any other information or indeed won the Singles or Trios or just did well please let us know.