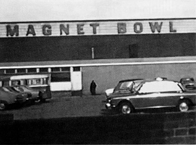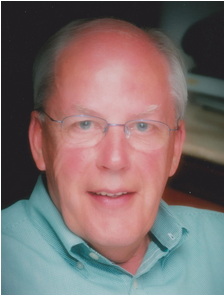 By Tenpin Bowling Proprietors Association President John Ashbridge
The first of two Magnet centres to be opened in the same month was the 32-lane AMF equipped centre in Barnsley which officially opened on 17th November 1964. Magnet Bowling was a subsidiary of the British Electric Traction Company, a major bus operator in the UK, and the bowling centre was built on the site of the former Alexandra Club. It was located at the junction of Queens Road and Harborough Hill Road and the building was part of the new Barnsley bus station. The bowling centre occupied two floors of the building with the lanes, snack bar and creche on the ground floor and the bar and club room overlooking the lanes on one side. During the month prior to the official opening, sports clubs and local companies had been given access and shown a tenpin bowling film to promote the centre.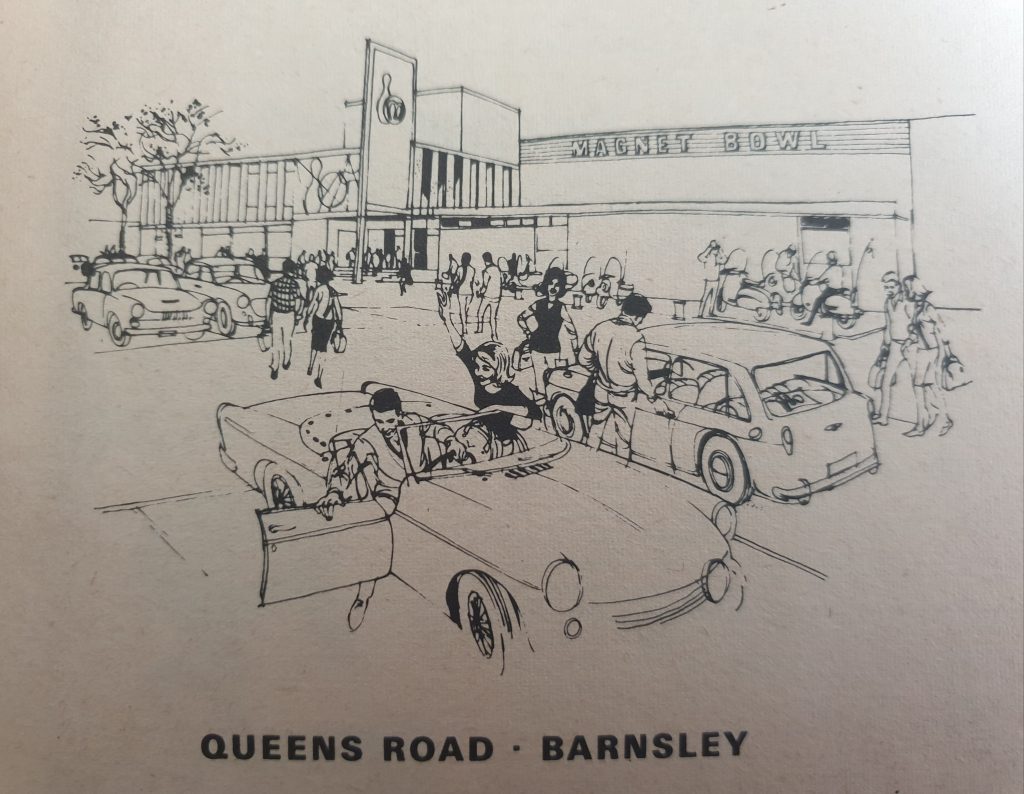 The centre very quickly became popular with about 40 teams signed up to play in various leagues which included daytime ladies' leagues. Live entertainment was offered in the club room on Wednesday and Friday evenings and, on occasions, included top celebrities of the time. In July 1966, 12 lanes were removed to provide a new night club which became known as 'Club Ba-Ba'. At the time interest in bowling was starting to wain and it economically made sense to include an additional revenue stream. A charity match was also held between Magnet bowlers and bowlers from the nearby Broadway Bowl with proceeds going to the Aberfan Disaster Fund. Sometime later, in February 1968 a further 6 lanes were removed, again to provide additional facilities but business levels continued to drop and on 30th December 1968 the bowling centre closed for the last time. In 1970 an application to convert the site into a supermarket was granted permission to convert the building into a Bingo Hall.