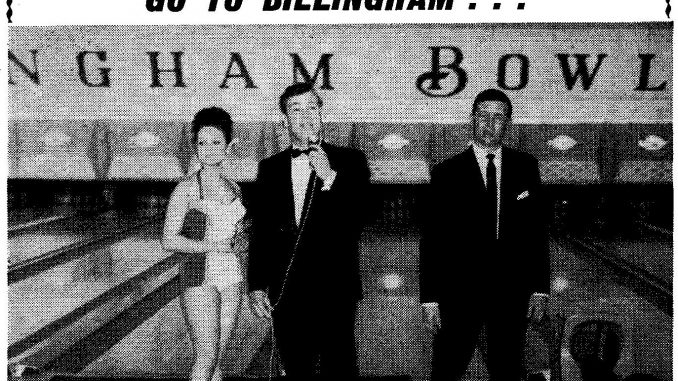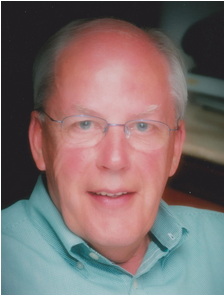 By Tenpin Bowling Proprietors Association President John Ashbridge
It is not entirely clear of the exact opening date of this centre which is believed to have been the third centre opened in the UK by the Brunswick Corporation. The centre opened sometime in September 1963 although it is not known just how many lanes the centre had.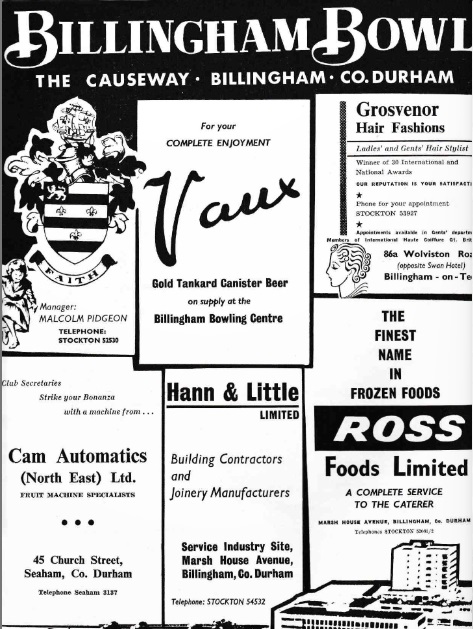 It is believed that actress and celebrity Sabrina, either opened, or was present at the opening ceremony. It is known, however, that the centre was successful from the beginning with some extremely competitive leagues being formed very quickly.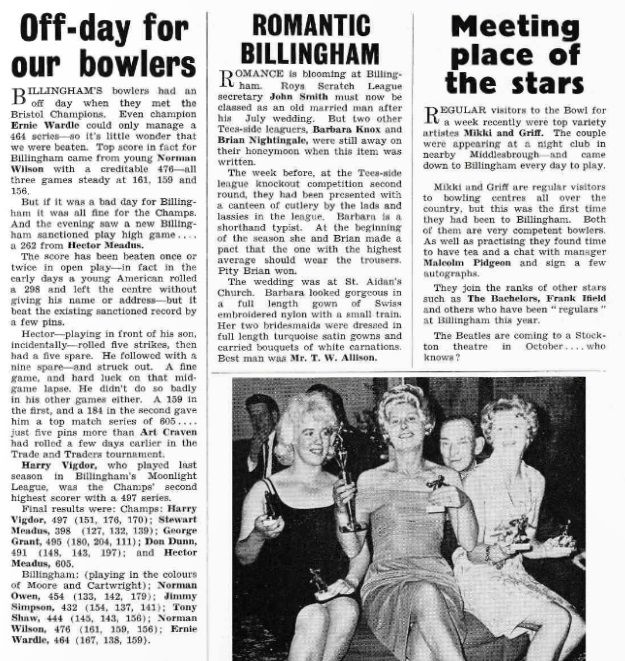 During the first year of operation teams from these leagues had competed in a major tournament and were part of the formation of the North Yorkshire and South Durham Area BTBA had been formed.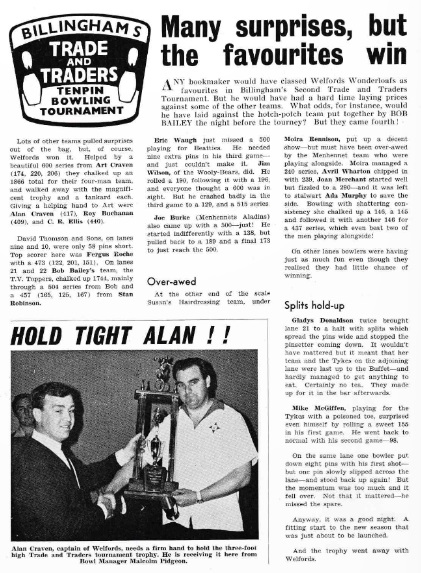 During this period there were many successful tournaments held, most of which were sponsored by big name brands of the day.
Due to Billingham's proximity to Middlesborough the bowling centre became aa attraction for artists appearing at nightclubs in that town. Celebrities including Cilla Black, Mikki & Griff, The Bachelors and Frank Ifield all visited the bowl during 1964.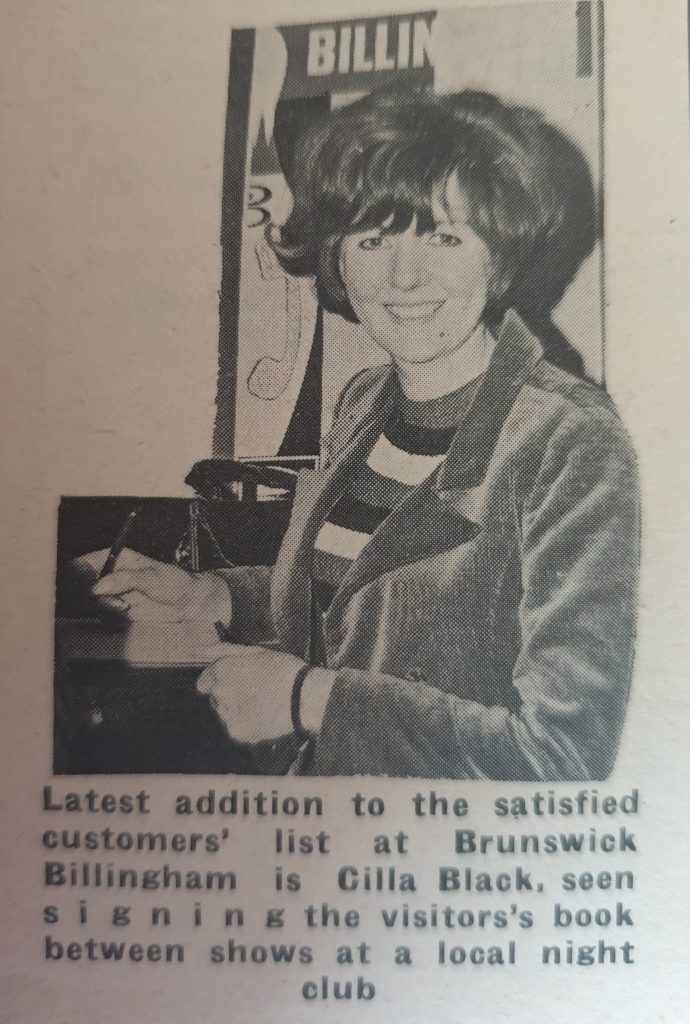 Unfortunately, no other information about the centre is available other than, it is believed, it closed sometime in 1970.