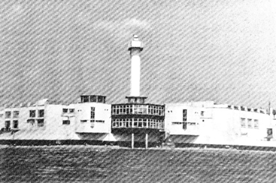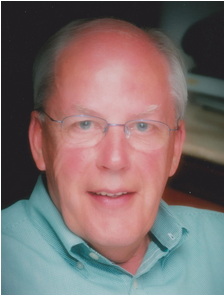 By Tenpin Bowling Proprietors Association President John Ashbridge
The building which housed this small bowling centre started life as the Tower Cinema which opened on 26th December 1935. It was a splendid building boasted a 120ft high tower as its main external feature. It was initially independently owned but was taken over by Gosport Borough Council in 1939. At the outbreak of the second World War it was requisitioned for use by the military. At the end of the war it was returned to the council and reopened as a cinema. It was equipped to show cinemascope films in 1955 but was closed in 1958. It later became a bingo club, held bouts of all in wrestling but in 1964 was leased to Buccaneer Bowling Ltd.
The 10 lane Brunswick equipped centre opened on 1st June 1964 and was located on the ground floor of the Lee Tower building. The layout of the bowling lanes was quite unusual for the time with lanes1/2 and 9/10 set back from the other six lanes. At busy periods bowlers using lanes 3 and 8 had to contend with bowling balls passing them whilst they were preparing their approach. As with most centres at the time it was initially successful but as business levels declined the centre closed in September 1968. The building was later demolished and replaced by a car park.