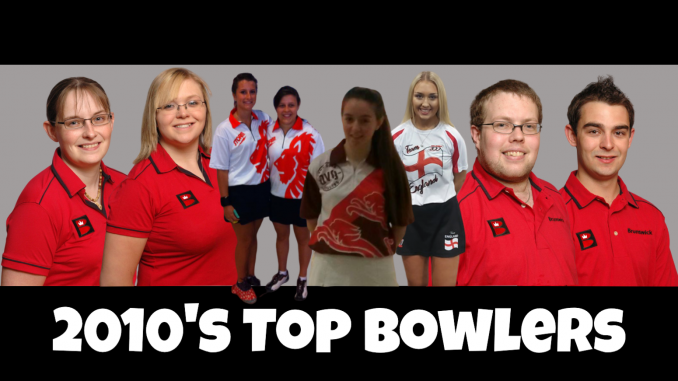 We have previously published the best Bowlers of the Decades based on our database of results and ranking points system.
In the 2010s more UK bowers tried their luck on the European Bowling Tour and a number joined the PBA in the United States.
We now publish year by year who, according to our records, was the best bowler each year throughout the 2010s.
| | | | |
| --- | --- | --- | --- |
| Year | Name | Entries | Points |
| 2010 | Dom Barrett | 7 | 47 |
| 2010 | Hayley White (Russell) | 9 | 43 |
| 2011 | Dom Barrett | 6 | 45 |
| 2011 | Autumn Chamberlain | 6 | 27 |
| 2012 | Dom Barrett | 2 | 35 |
| 2012 | Verity Crawley | 3 | 23 |
| 2013 | Dom Barrett | 6 | 71 |
| 2013 | Keira Reay | 4 | 38 |
| 2014 | Dom Barrett | 4 | 38 |
| 2014 | Keira Reay | 7 | 45 |
| 2015 | Dom Barrett | 5 | 56 |
| 2015 | Lisa John | 3 | 11 |
| 2016 | Dom Barrett | 5 | 42 |
| 2016 | Keira Reay | 3 | 25 |
| 2017 | Dom Barrett | 4 | 41 |
| 2017 | Verity Crawley | 2 | 30 |
| 2018 | Stu Williams | 3 | 45 |
| 2018 | Sophie Thompson | 2 | 35 |
| 2019 | Dom Barrett | 2 | 27 |
| 2019 | Isobel Allen | 6 | 31 |