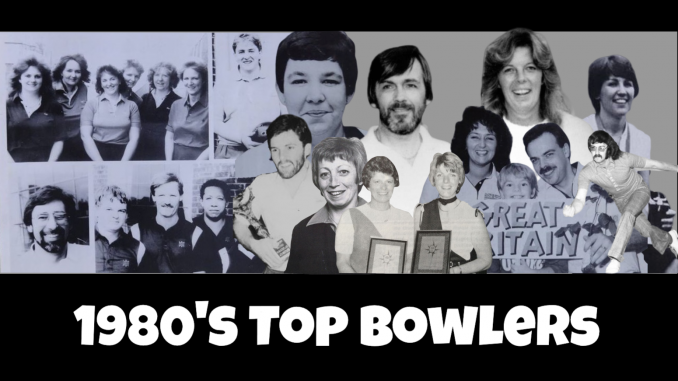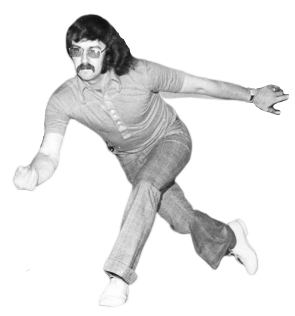 We have previously published the best Bowlers of the Decades based on our database of results and ranking points system.
Records and opportunities for bowlers improved during the 1980s, particularly for women, as the sport developed in the UK with established Tours and increased opportunities abroad.
We now publish year by year who, according to our records, was the best bowler each year throughout the 1980s.
| | | | |
| --- | --- | --- | --- |
| Year | Name | Entries | Points |
| 1980 | Geoff Buck | 5 | 22 |
| 1980 | Pauline Buck (Smith) | 5 | 13 |
| 1981 | Geoff Buck | 4 | 16 |
| 1981 | Pauline Buck (Smith) | 5 | 27 |
| 1982 | Nev Robinson | 3 | 9 |
| 1982 | Shelagh Leonard | 2 | 12 |
| 1983 | Alan Fawcett | 3 | 20 |
| 1983 | Judy Howlett (Robins) | 4 | 16 |
| 1984 | Lol Ellis | 3 | 7 |
| 1984 | Gina Wardle | 4 | 14 |
| 1985 | Dave Taylor | 3 | 10 |
| 1985 | Meg Shaw (Jordache) | 3 | 29 |
| 1986 | Phil Scammell | 4 | 9 |
| 1986 | Tina Darvill | 2 | 8 |
| 1987 | Phil Scammell | 3 | 8 |
| 1987 | Jill Owen | 2 | 8 |
| 1988 | Lol Ellis | 3 | 9 |
| 1988 | Tina Darvill | 3 | 10 |
| 1989 | Chris Buck | 3 | 11 |
| 1989 | Judy Howlett (Robins) | 5 | 10 |