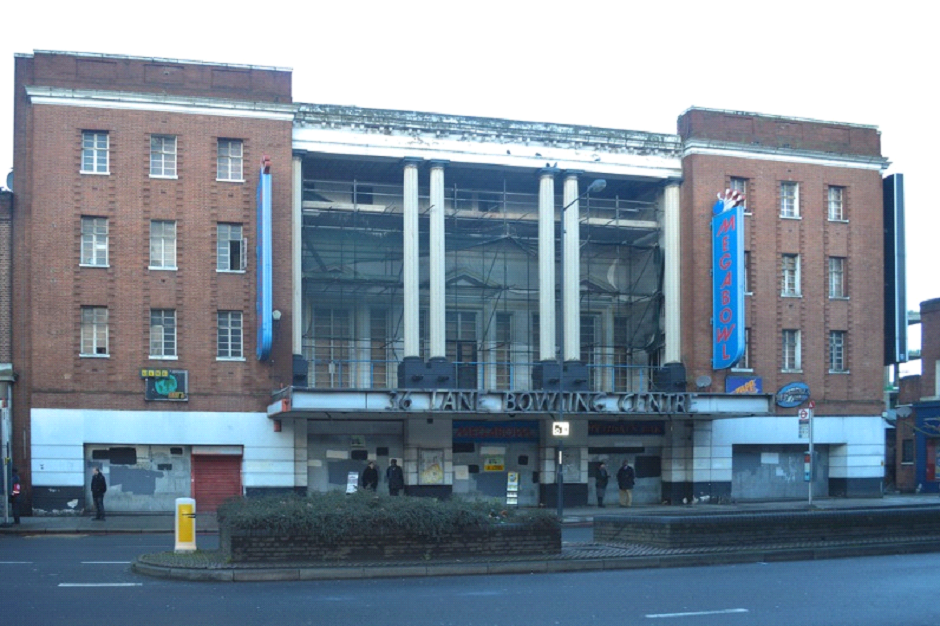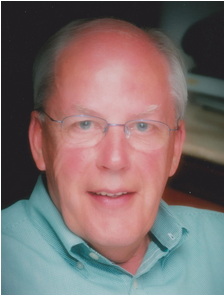 By Tenpin Bowling Proprietors Association President John Ashbridge
Top Rank Bowl Streatham Hill Streatham London SW2
The third bowling centre to open in 1962 was the Top Rank bowl located in the south-west London area of Streatham. Once again, it was a cinema conversion, this time the Gaumont Palace, which first opened on 14th March 1932. It was a large cinema with 2,381 seats and was designed in an Art Deco style. It was located on Streatham Hill at the corner of Ardwell Street and featured an open-air terrace above the entrance and also had a large fully equipped stage house with numerous dressing rooms. In early July 1944 it was seriously damaged by a German V1 rocket bomb and was closed. The damaged building was then used as a temporary factory until building restrictions were lifted and the interior was entirely rebuilt and the cinema re-opened as the Gaumont on 18th July 1955. The rebuilt cinema had a very short life and was closed on 25th March 1961.
The interior was re-constructed again and it was converted into a 40 lane Brunswick equipped bowling centre known as the Top Rank Bowl Streatham and opened on 29th January 1962. At the time it became the largest bowling centre in Europe with the lanes located on two floors. Part of the bowl was later converted into a laser-drome and, it is believed, that four lanes were removed to accommodate this facility.
Streatham Bowl circa 1964. Could be London Area Championships by Robert Mudge
It continued as a bowling centre but when the Rank organization closed it's bowling operations it was taken over by Mecca probably in the early 1970's and continued under that ownership until closure sometime in 1986.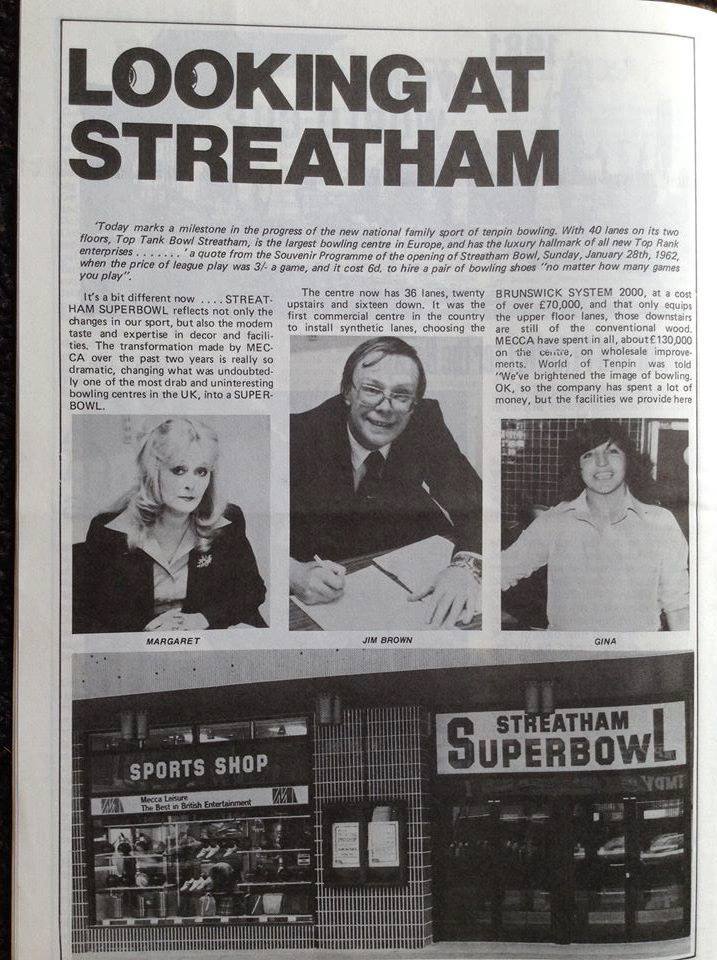 However, during 1988 it was reopened by Allied Leisure and, known as the Megabowl, continued as such until closure sometime early in 2008.