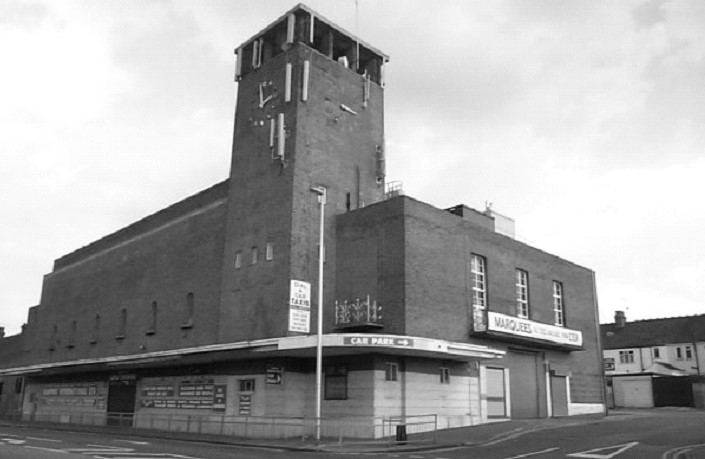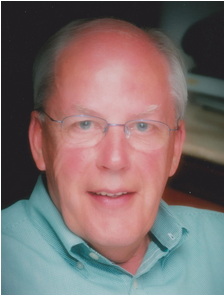 By Tenpin Bowling Proprietors Association President John Ashbridge
Top Rank Bowl Watling Street Chatham Kent
The last centre to open in 1961 was a conversion of the building, built as the Palace Cinema at the corner of Watling Street and Beechwood Avenue on the Chatham-Gillingham border. The Palace was built by a subsidiary of the Gaumont British Theatre chain and opened on 30th on November 1936.
The cinema was renamed the Gaumont from 18th December 1950 and closed by the Rank Organisation on 2nd February 1961. During 1961 the building was altered to accommodate 24 bowling lanes and machines supplied by Brunswick and opened just before Christmas on 18th December.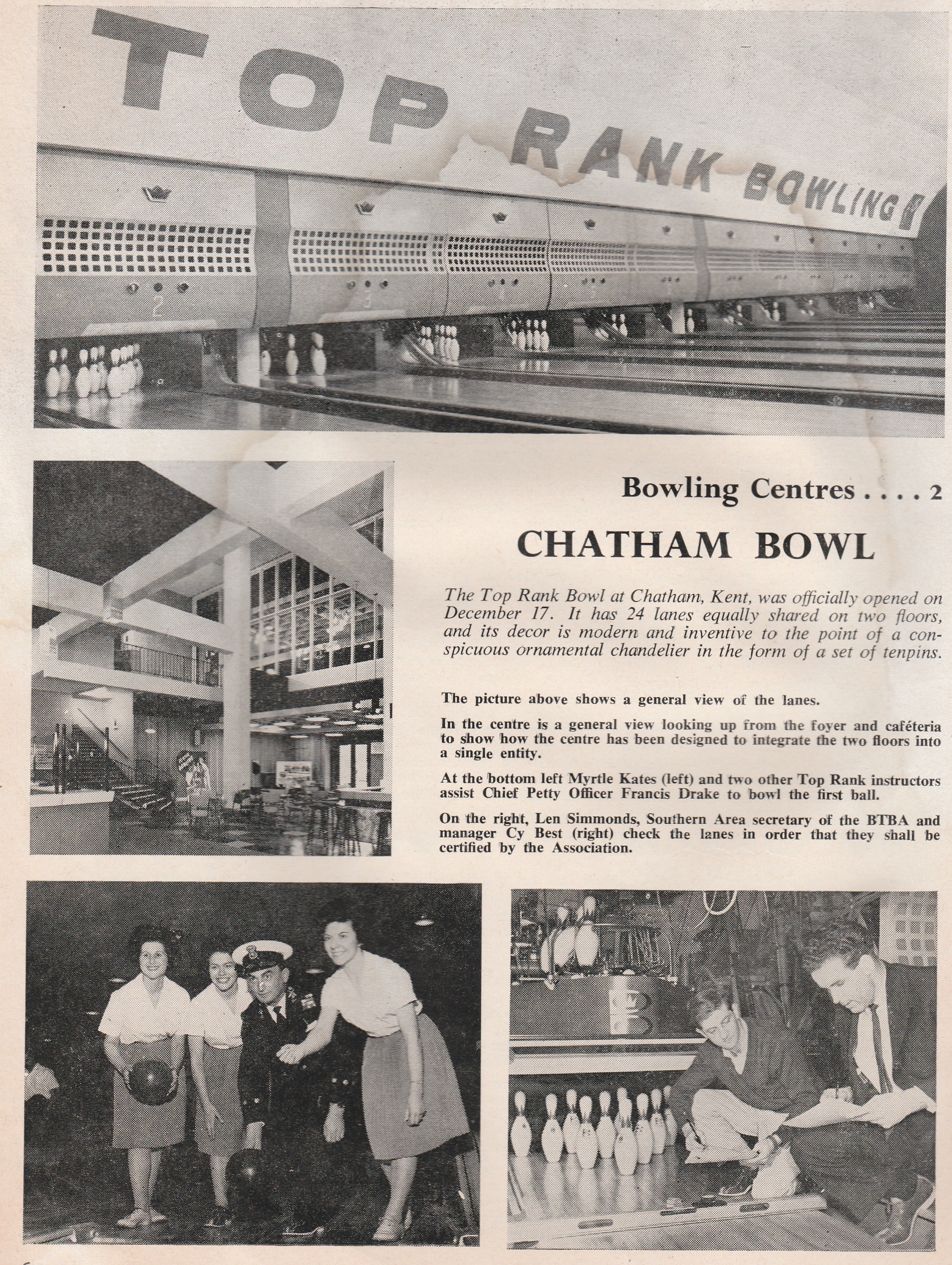 It's bowling life lasted just about nine years but was, in fact, the last of the Top Rank bowls when it closed on 31st October 1970. The building was converted into a B&Q hardware store and was later in use as a camping centre, which remains open in 2010 as Camping International. The building is now known as Clock Tower House.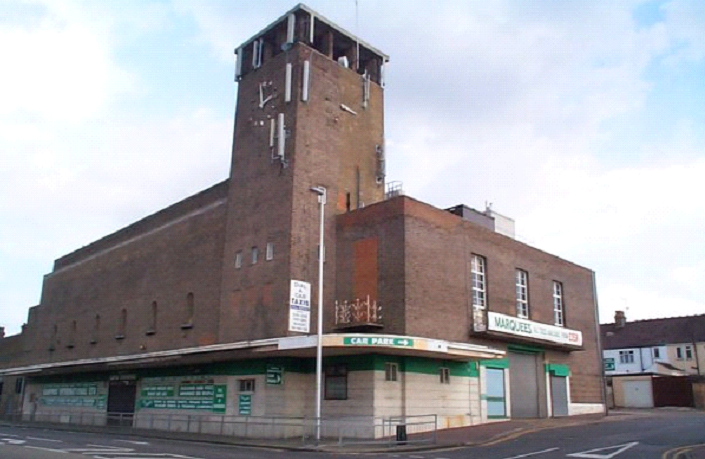 Total number of centres at the end of 1961: 15
Operators
ABC 5 centres – 84 Lanes AMF – 24 Lanes Brunswick
Top Rank 6 centres  140 Lanes Brunswick
Independent 4 centres – 58 Lanes AMF
Total 15 Centres – 142 Lanes AMF 164 Lanes Brunswick