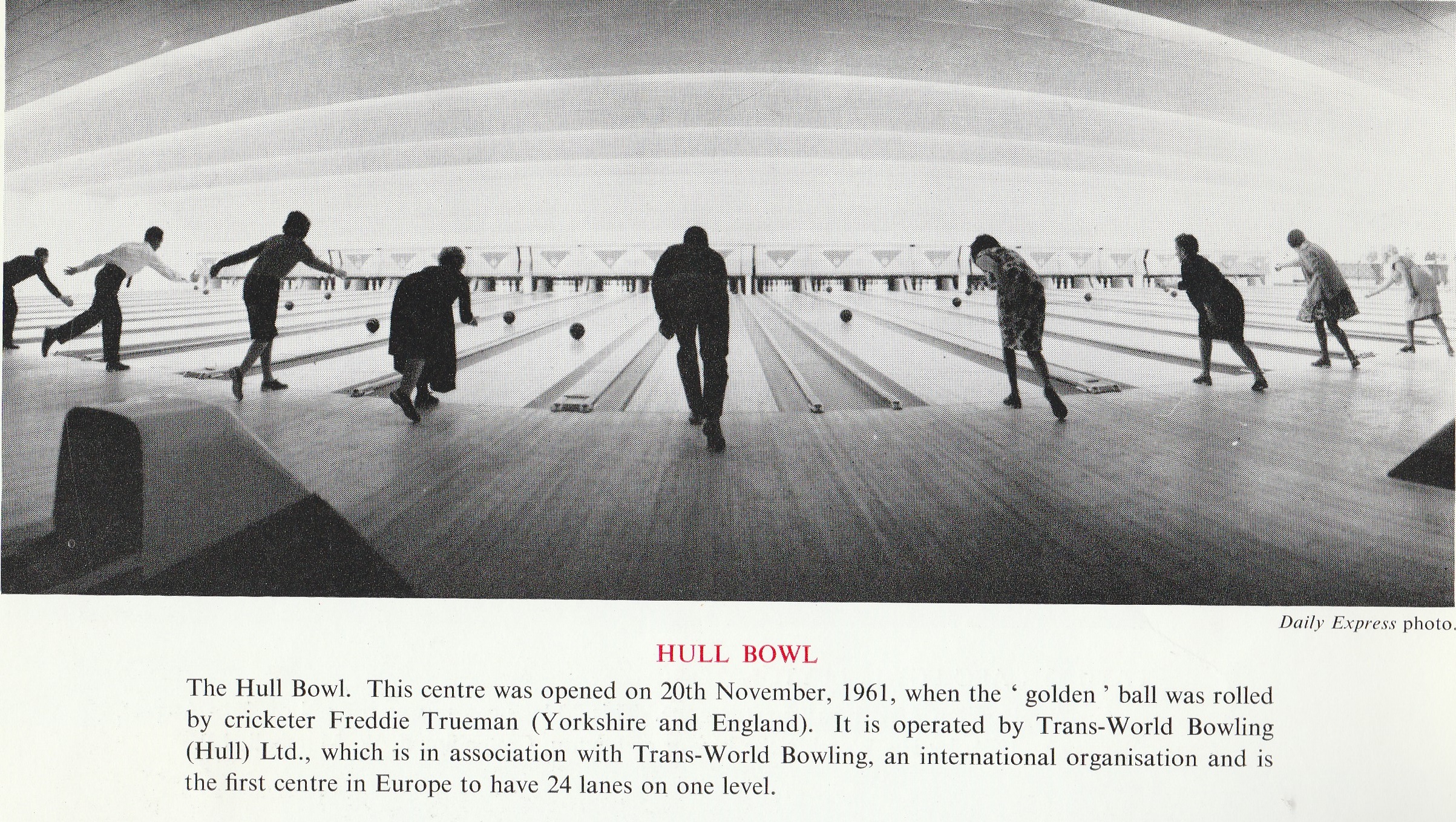 By Tenpin Bowling Proprietors Association President John Ashbridge
Trans-World Hull Bowl Beverley Road Kingston-upon-Hull
The last but one bowl to be opened in 1961 was the first in the UK for the Trans-World Bowling Company and also the first, in Europe, to have all 24 lanes together on one level.
It is believed that the building was opened as the Coliseum Cinema in 1912 and renamed the Rialto in 1920. The cinema was again renamed after the Second World War becoming the National (the former National Picture Theatre was destroyed during the Blitz of 1940). The National continued to show films until closing in 1960 and then converted, opening as the AMF equipped Hull bowl on the 20th November 1961.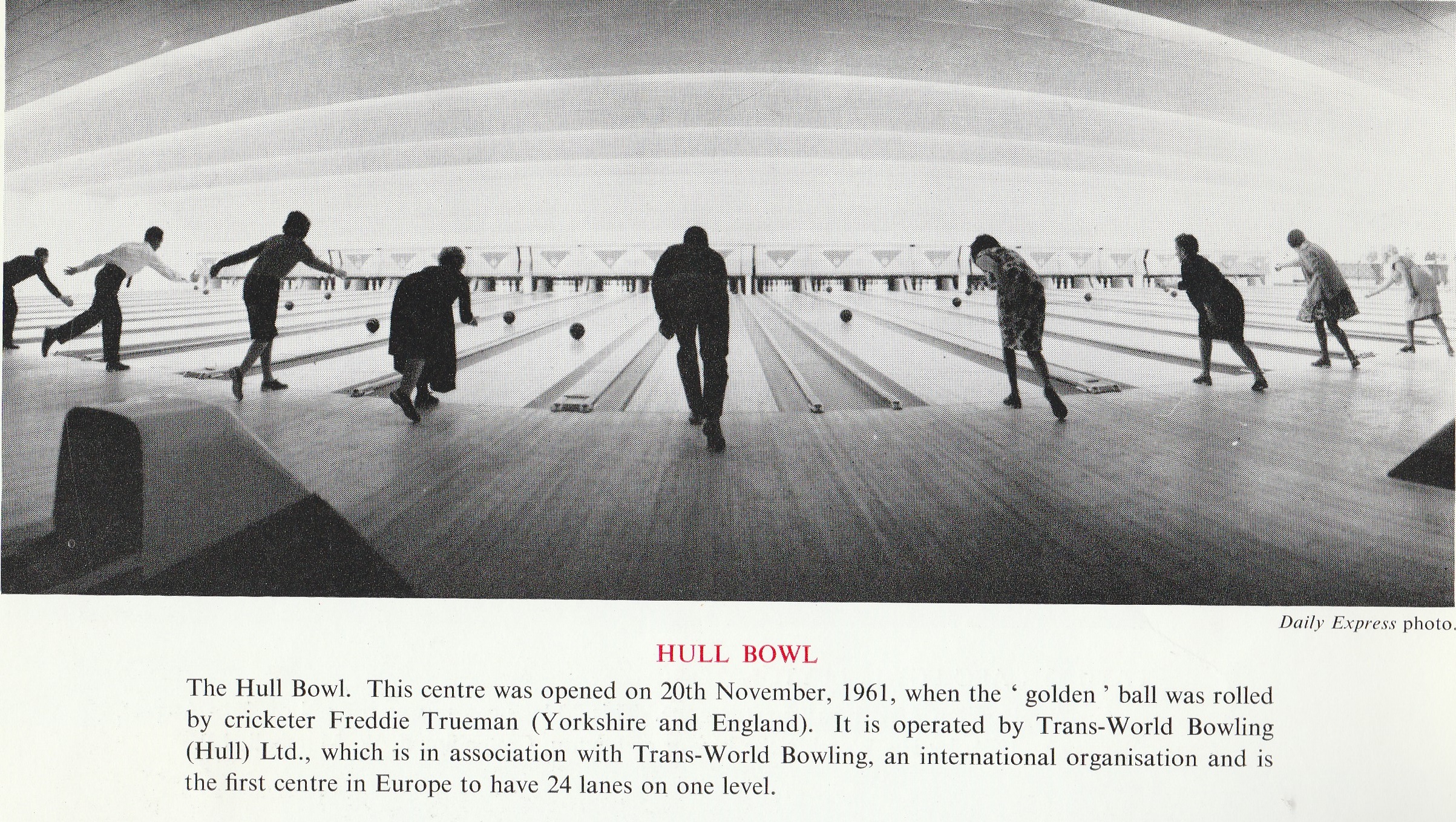 The centre was opened by the Yorkshire and England cricketer Fred Trueman. It is believed that sometime during the period 1965/6 ownership of the Hull Bowl changed to AMF International Ltd. AMF continued to operate the bowl and in 1967, when AMF set up its Humber Bowling Ltd subsidiary, the centre became part of that operation. It continued until 1974 when it was destroyed by fire.
The remains of the building were demolished and the site is now a Supermarket and car park.