By Tenpin Bowling Proprietors Association President John Ashbridge
Pavilion Bowl Saltcoats Ayrshire
The UK bowling development continued in November 1960 when a 6 lane AMF equipped centre opened in the small Scottish town of Saltcoats.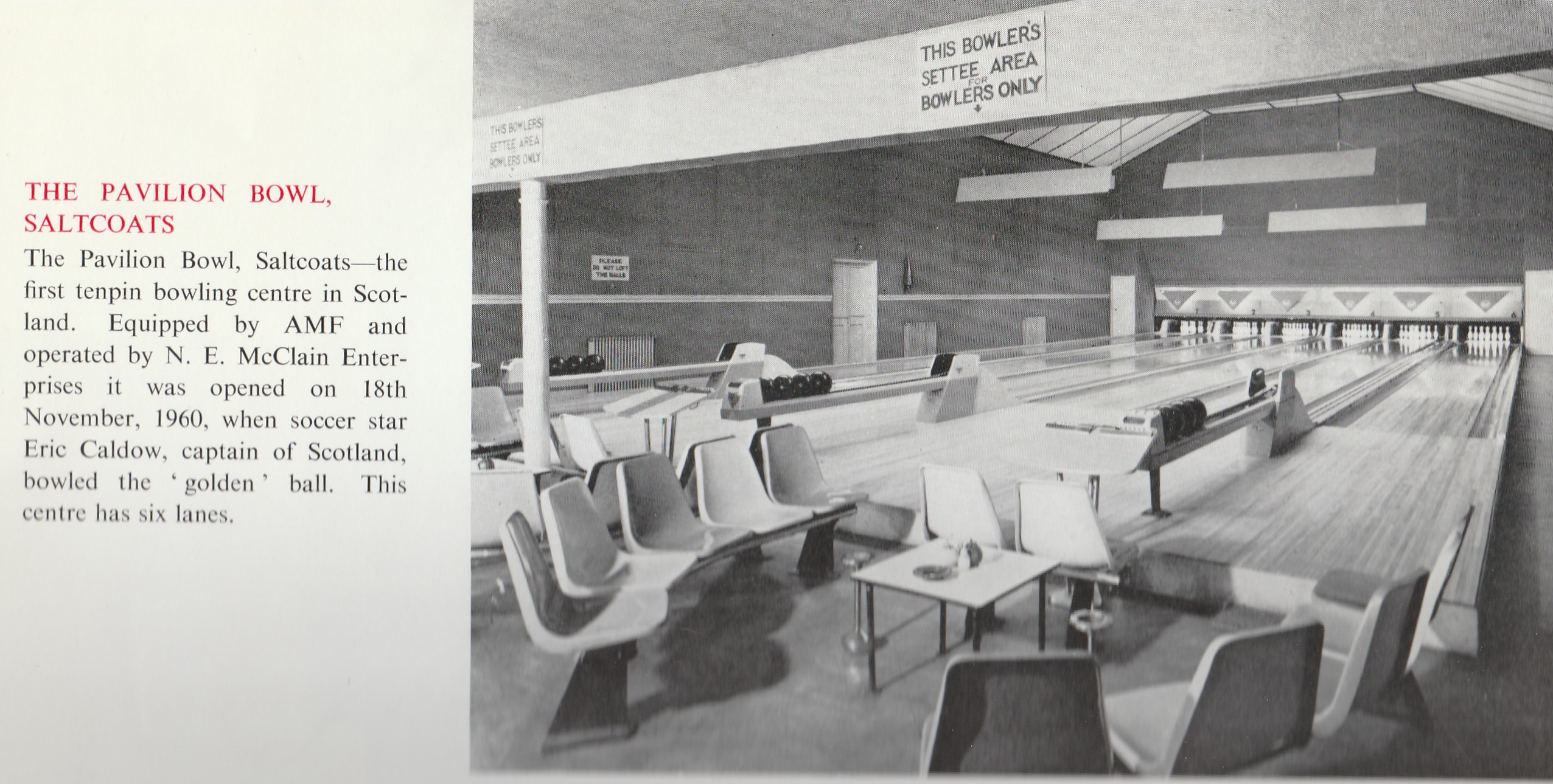 The history of this particular bowling centre has been quite difficult to trace. The Beach Pavilion, built in the 1920's as part of the Lido Complex, was used as a Cinema and for summer shows. In the autumn of 1960 6 bowling lanes and machines, supplied by AMF, were installed in part of the building and the bowling centre opened on 18th November 1960. It is believed to have been operated by a company known as N.E.M.E. Ltd. The centre continued until closure in January 1967.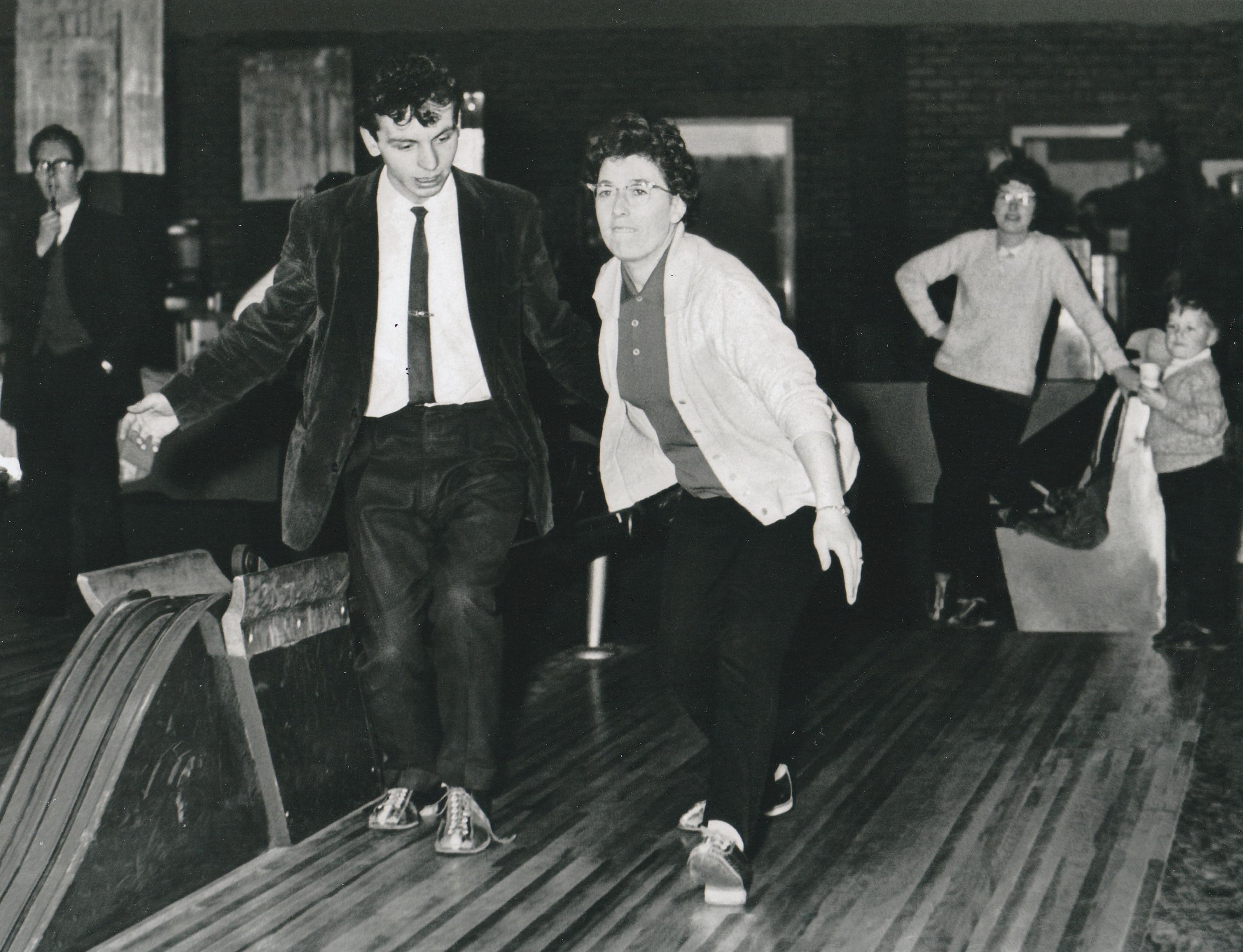 Sent in by Frank Adams. Here he is teaching a lady to bowl at Pavillion Lanes Saltcoats
Princess Bowl Dagenham Essex
The last bowling centre to open in 1960 was the Princess Bowl Dagenham which was another Cinema conversion when the ABC Dagenham was installed with 24 Brunswick lanes and machines.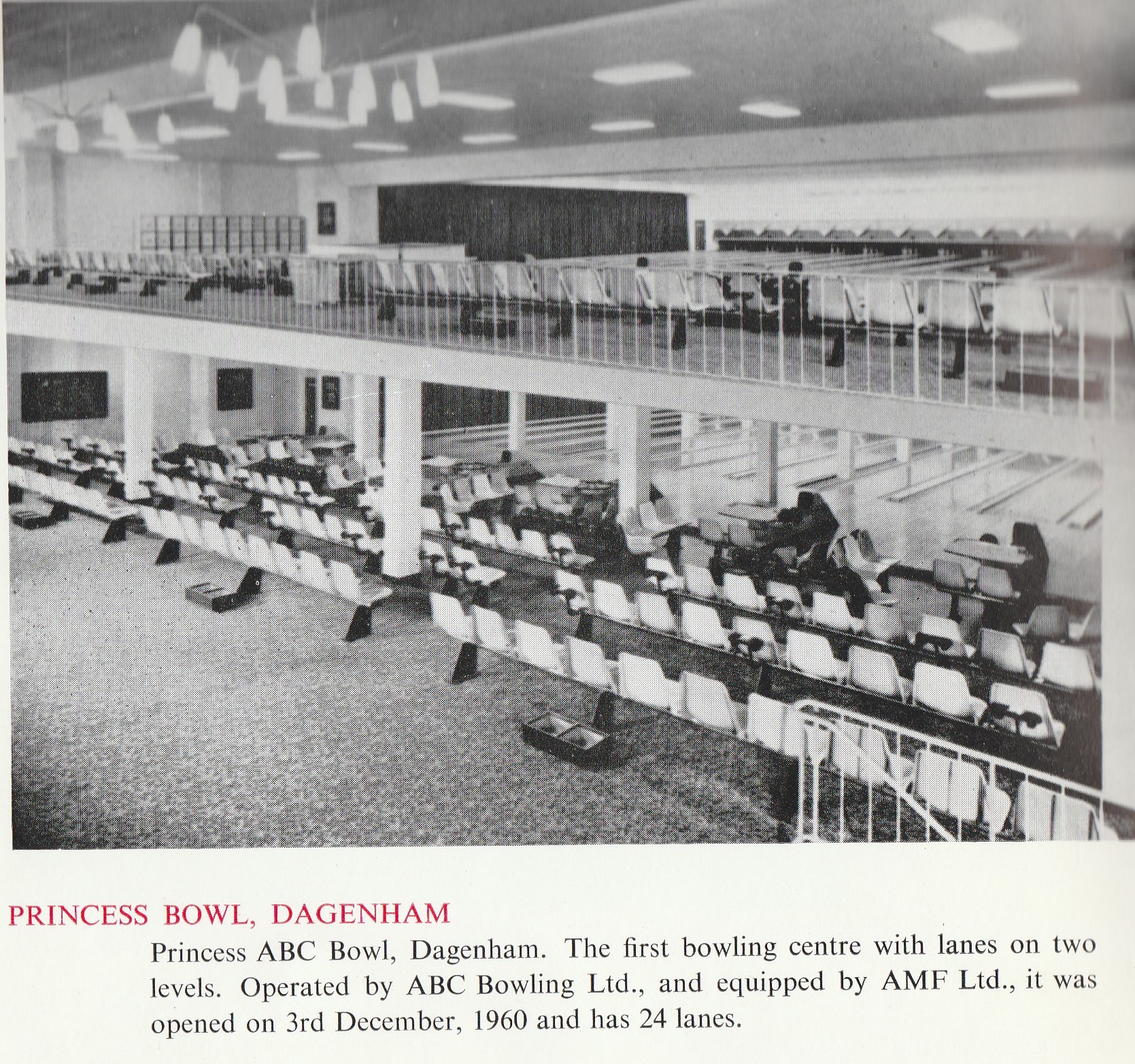 The Princess Cinema was built and opened on 8th October 1932 with seating arranged on a stadium plan, with a raised circle area at the rear which did not overhang the rear stalls section. It was taken over by Associated British Cinemas (ABC) from 28th August 1933 and operated it until closure on 23rd April 1960. During the summer of 1960 the building converted to become a bowling centre to be known as the Princess Bowl. The bowl, which was equipped with 24 Brunswick lanes and machines, opened on 3rd December 1960. It was the second bowl in the UK to be equipped with Brunswick equipment. It continued as a bowling centre until closure, believed to be sometime in 2002. Part of the building was demolished in early 2003 and the foyer section used by a private organization.
Total number of centres at the end of 1960: 5