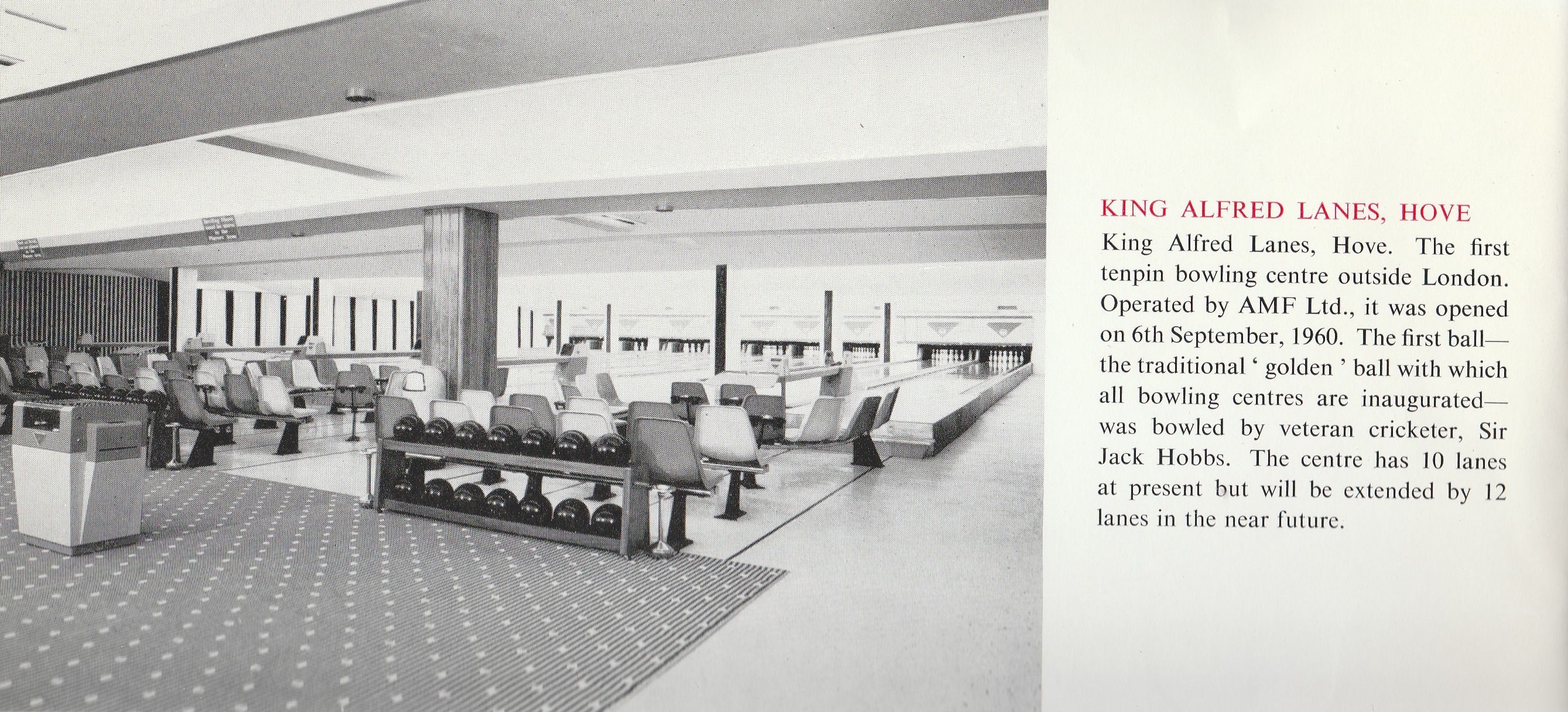 By Tenpin Bowling Proprietors Association President John Ashbridge
In the late 1930's Hove Council decided to build what was to become The King Alfred Leisure Centre. Just as the original building 'Hove Marina' was nearing completion in 1939 the Second World War broke out.
As a result, the building was handed over to the Royal Navy and commissioned as training centre HMS King Alfred. During the war years 22,500 officers of the Royal Navy Volunteer Reserve were trained at the Centre. They came from all parts of the British Empire.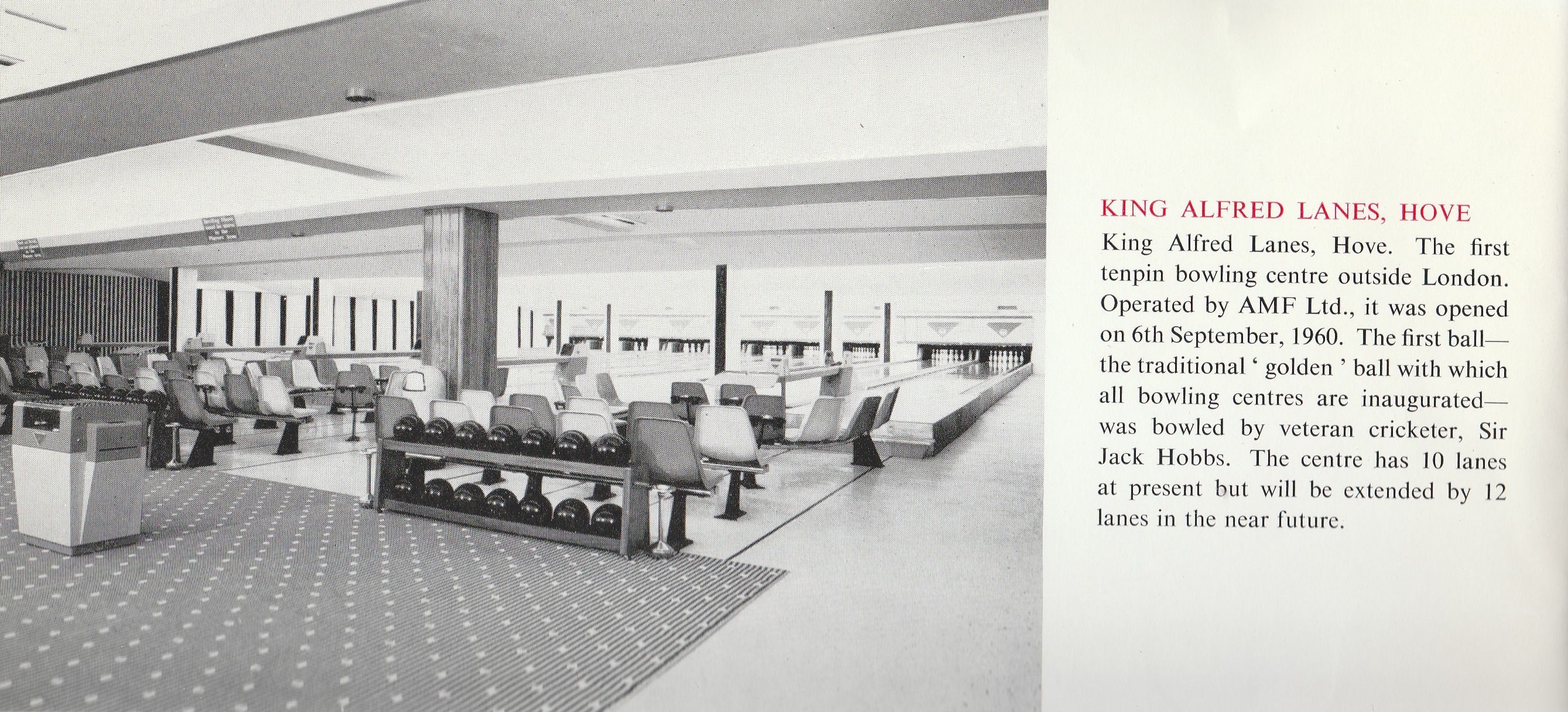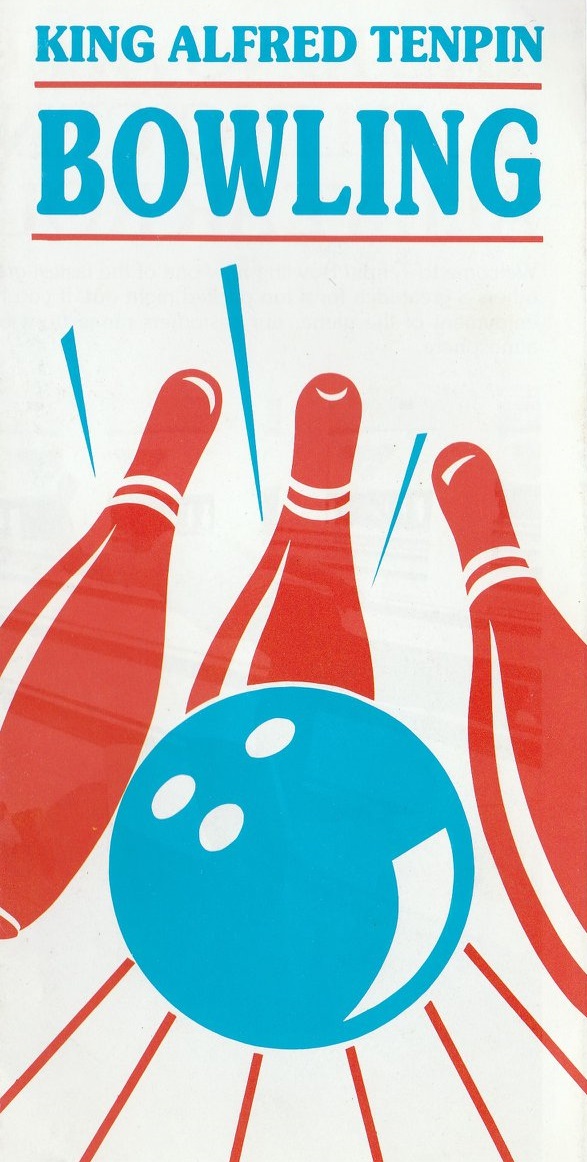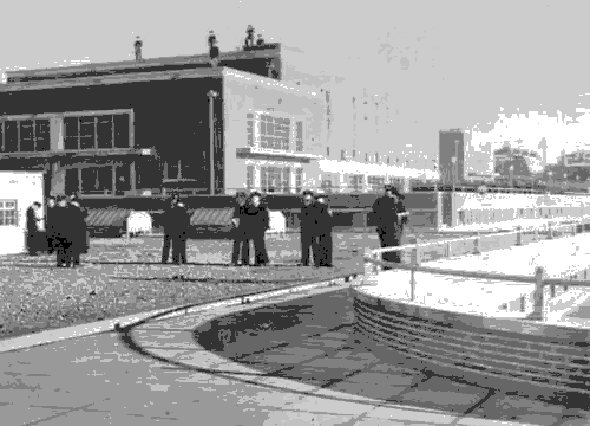 The original pools were boarded over, one sports hall was used as a mess room and the other as a drill hall. The underground car park was used as the dormitory. After the war the building was handed back to Hove Borough Council for its original intended use and formally renamed the King Alfred Centre.
Facilities included two Salt Water pools, Ice Skating rink, Indoor Bowls, Ballroom Restaurant and an Underground Car Park. This continued for a number of years with improvements and modifications to some operations but in 1960 22 AMF bowling lanes were installed and part of the building became known as King Alfred Lanes.
The bowling centre opened on 6th September 1960 and sometime in 1963 Bowline Bowling Ltd acquired the lease and continued to operate until November 1982 when the council gave Bowline one year's notice to quit.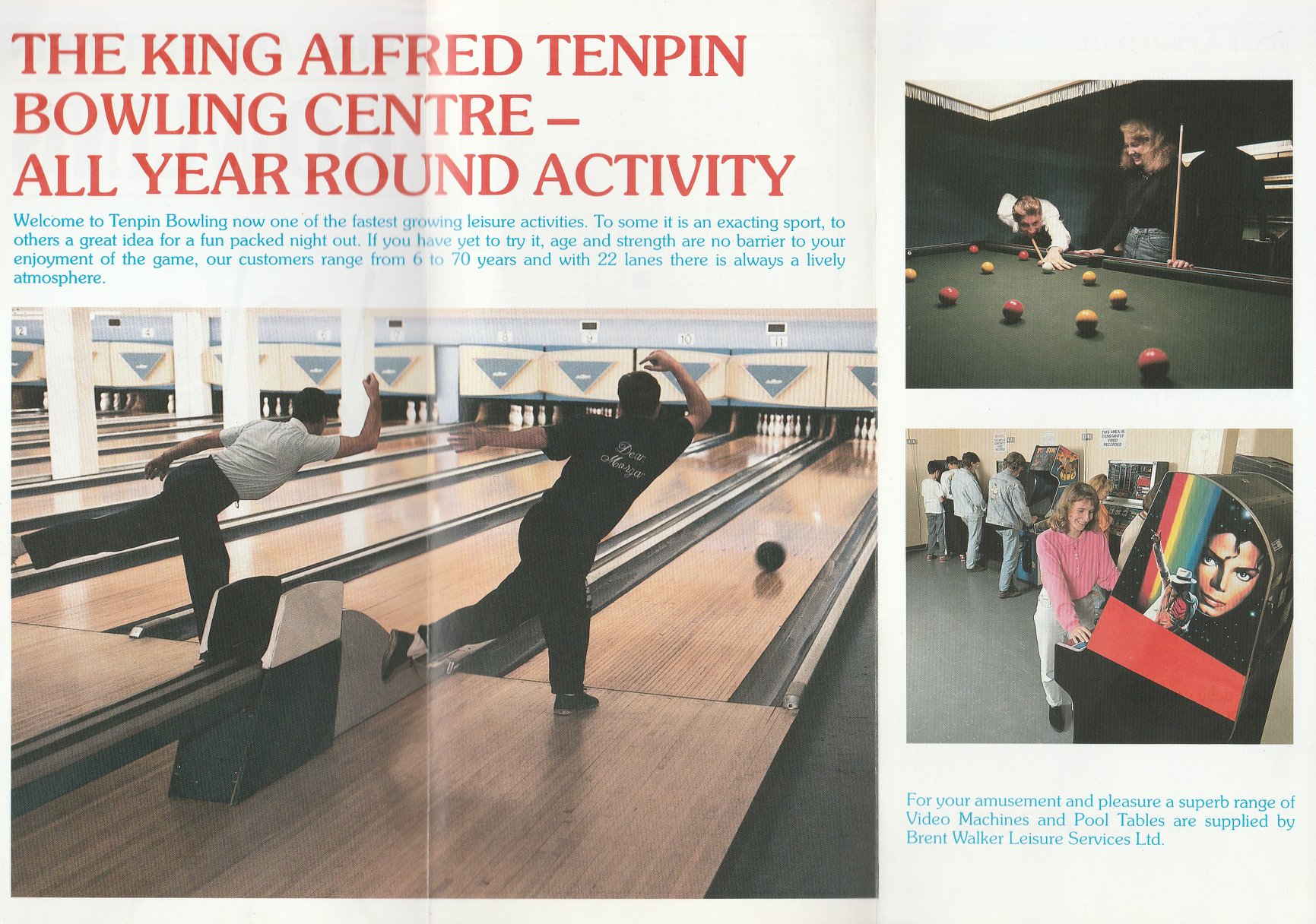 In November 1983 Bowline Bowling's lease expired and Hove Council refused to issue a new one on the basis of the uneconomic cost of repairs that were required for the building. As a result, the bowling centre closed and following a yearlong battle with Hove Borough Council in January 1985 Brighton County Court found in favour of Bowline Bowling. It was then expected that Hove Council would grant another lease, but it a surprise move, the Council acquired Bowline Bowling for £400,000 and then spent a further £200,000 on repairs and improvements. Then on 8th January 1986 the bowling centre was officially reopened by the Mayor of Hove. The bowling centre continued in operation but finally closed in July 1989.
Part 4 coming soon