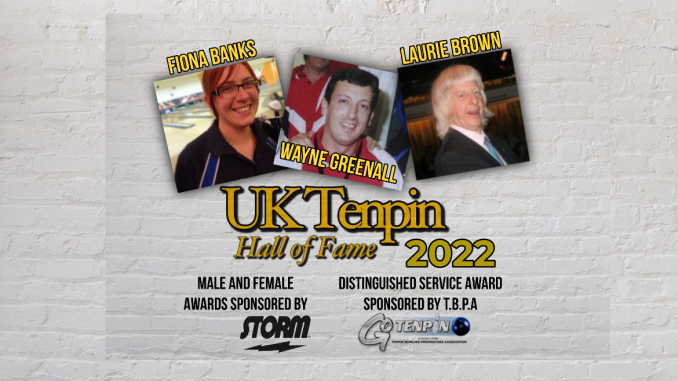 Wayne Greenall and Fiona Banks are to be inducted into the UK Tenpin Hall of Fame, The men's and Women's awards are kindly sponsored by Storm Products, Inc., through their UK distributors, Bowltech UK.
Laurie Brown will be inducted in the Distinguished Services division, sponsored by the TBPA.
Nominations were made by each of the eleven members of the UK Tenpin Hall of Fame committee and a list was drawn up. The Committee then had access to the UK Tenpin Hall of Fame Database to research details on each player and a ballot was held to find the final Male, Female and distinguished name to be inducted in 2022.
The inductees selected were chosen for their achievements in World, European and Domestic tournaments since the start of UK bowling in 1961 and for additional honours like Bowler of the Year awards and induction into the World Bowling Writers Hall of Fame.
As well as the players being celebrated and honored a distinguished service award was again selected. Since the sport arrived on our shores special individuals all over the United Kingdom have dedicated their time to improving the game and working tirelessly to make the sport better for everyone. From Proprietors, National Associations, YBC officials to tournament organizers and media, these people are the backbone of our sport and make it possible for bowlers to reach for the stars.
So here is a brief run down of the 2022 inductees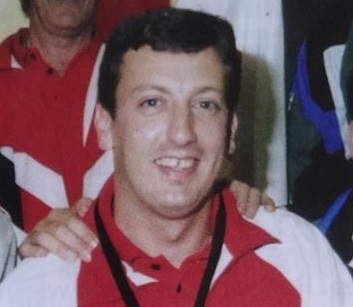 Wayne Greenall
Mister consistancy over many years Wayne has won big events including European Champions Cup Gold. European Championships doubles Silver, SIX Scottish Opens, Four Welsh Opens and British Open make him the UK's most successful male open winner. Wins in singles and Team including the famous Paris Fives, Coca Cola Fives, Euro Fives and also representing Europe in the Weber Cup and his home county of Yorkshire.
Results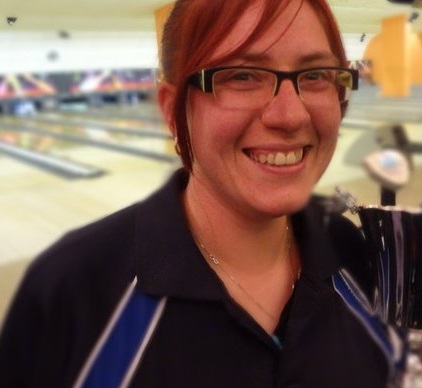 Fiona Banks
Yorkshire's greatest ever female bowler in our Hall of Fame rankings for good reason. World Championships Team Bronze in Monterry, Mexico, European Championships multiple Golds, Commonwealth Golds and Bronze, AMF World Cup Silver and Bronze medalist, domestic titles including two time Scott Banks Memorial champion, Welsh Open. 26 x 300 games. The list goes on and on.
Results

Laurie Brown
Laurie Brown's first taste of Tenpin life was a Pin Boy in 1953 at the Murrayfield Indoor Sports Club in Edinburgh. He started working on Brunswick equipment at Murrayfield again in 1968.
But it is his AMF knowledge that he is known for, starting working on AMF equipment at Glenrothes in 1972. But from the Mid 1980's he was the main machine installer for AMF throughout the UK and abroad.
Laurie's knowledge is second to none and even to this day he is the go-to guy for machine problems and adjustments. He is known by almost every AMF mechanic in the country and well regarded amongst his peers. Laurie has a small website where he outlines some of his tenpin life which will give you more info:
http://www.laurieandnorma.co.uk/my-ten-pin-life.html

Presentations dates will be announced soon.