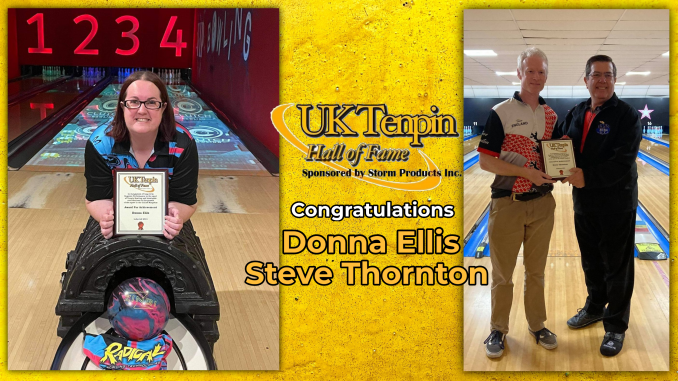 Lockdowns and restrictions delayed this years presentations and awards and were sent to our amazing inductees instead of the usual Weber Cup presentations or at chosen tournaments.
We got there though and both Donna and Steve join Distinguished service awardee Paul Lane and host of UK bowling legends and distinguished service awards in our UK Tenpin Hall of Fame.
Thankyou to our sponsors Storm Products for our player awards and The Tenpin Proprietors Association for our Distinguished service awards. A special thanks to the BTBA's Ron Griffin who presented on our behalf to Steve.
The inductees selected were chosen for their achievements in World, European and Domestic tournaments since the start of UK bowling in 1961 and for additional honours like Bowler of the Year awards and induction into the World Bowling Writers Hall of Fame.
As well as the players being celebrated and honored an industry award for distinguished service was again selected. Since the sport arrived on our shores special individuals all over the United Kingdom have dedicated their time to improving the game and working tirelessly to make the sport better for everyone. From Proprietors, BTBA, YBC officials to tournament organizers these people are the backbone of our sport and make it possible for bowlers to reach for the stars.
So here is a brief run down of the 2021 inductees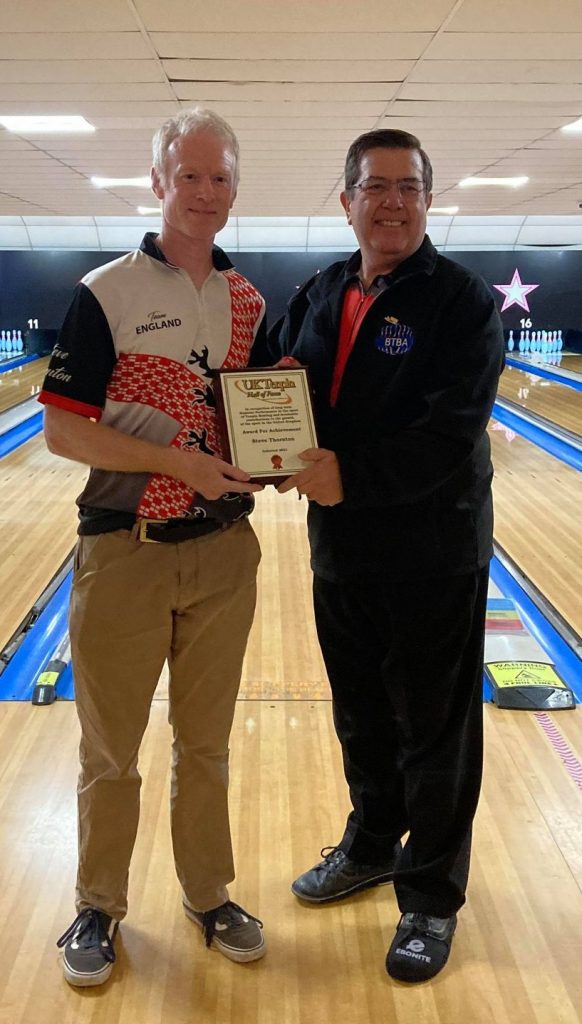 Steve Thornton
At number four in the overall database ratings and for good reason. One of the strongest domestic careers ever, Steve has been a consistent finisher in tournaments. Coming through the Junior and Young Adult ranks Steve logged his first big win claiming the 1995 Boss/QubicaAMF London International and again in 1999. Other big wins included the South Africa Cup 1997, Runner up in the 1999 World Tenpin Masters and doubles Gold in the World Games in 2001.
English Open, Welsh Open, Euro Fives, BTBA Tour Masters, ESB Tour wins, PTBC tour titles and a host of medals for Team England in the European Championships, Commonwealth Games and European Champions Cup.
Steve Thornton results Download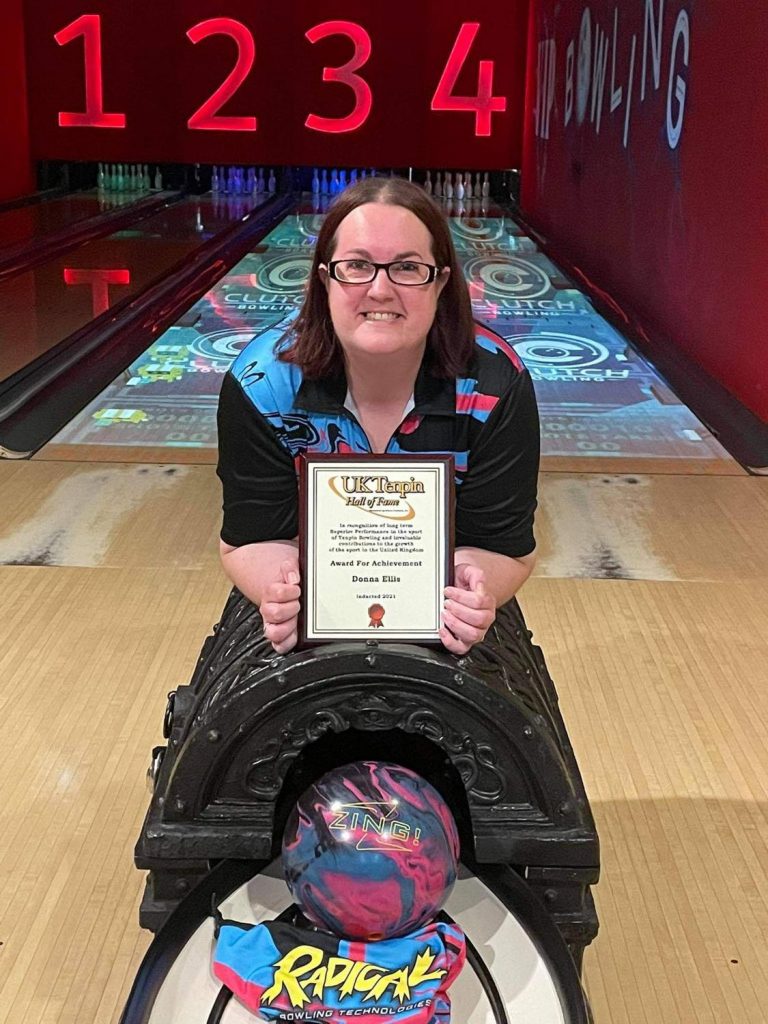 Donna Ellis (Adams)
From 1999 to 2006 most tournaments saw Donna Adams in the top three. Winner of the Under18 British Open in 99 she soon added Gold for England the same year in the European Cup. Among domestic wins Donna collected team Gold at the 2000 European Youth Championships then team Bronze at the adult European Championships. 2002 she stepped up a gear collecting team Gold and All events bronze in the 2002 World Championships, Medals at the commonwealth championships, European Cup and capping stellar year with a British Open win. A strong singles player but very much a solid team player also, Donna toured and won with Rollrite Proshop, collecting the Paris Fives, Coca Cola fives and Euro fives.
Winner also of multiple BTBA titles including All events at the BTBA Nationals and BTBA Masters.  In just seven years Donna amassed 143 points on the database placing her 8th with just 40 entries.