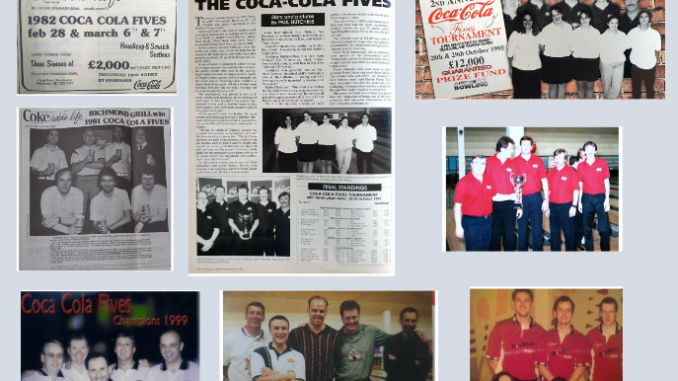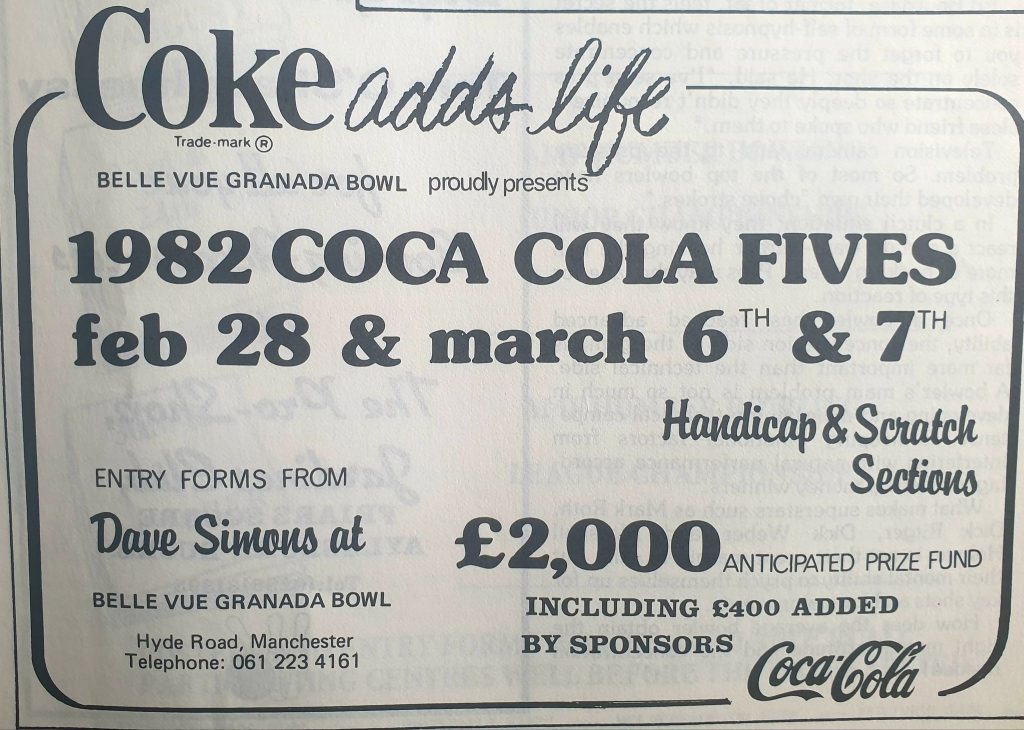 Originally started by Dave Simons at Belle Vue in 1979 running until 1985 the Coca Cola 5's quickly became one of the best team tournaments, winners included Richmond Grill, Classics and NWS some of the top teams around in the 80s.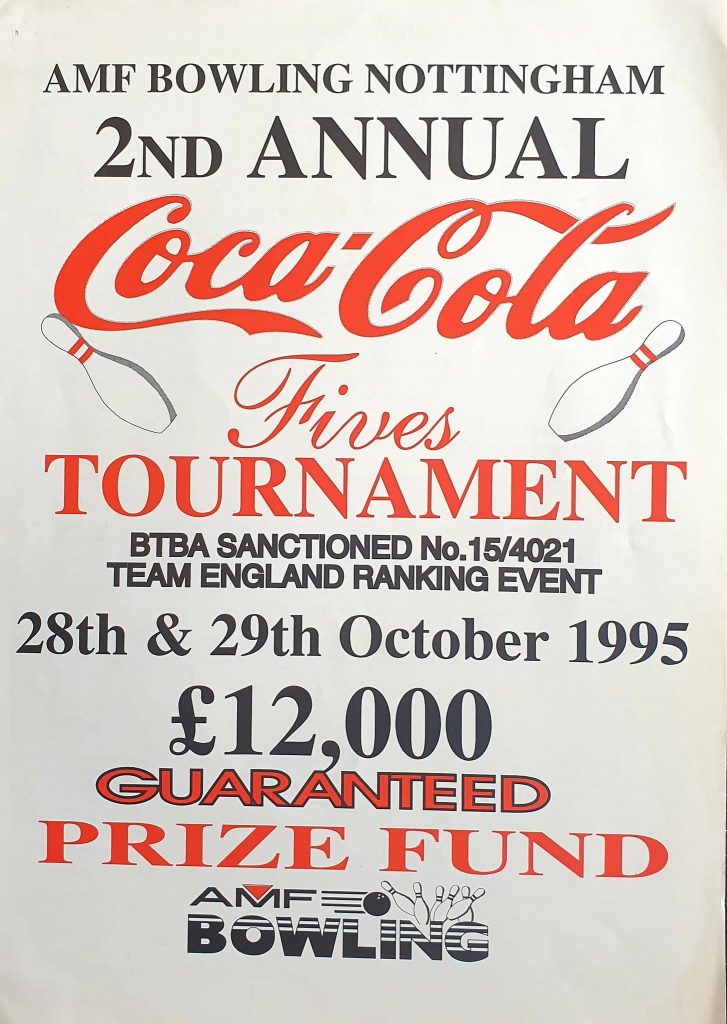 The event then ran from 1994 until 2004 at Nottingham where again it became one of the major events on the calendar. Winners include STFU, Team Brunswick, WOT and Rollrite who won four times in a row.
The event was equal scratch and handicap but we record just the scratch winners for the purposes of our database.
Records are not complete so any further information would be welcome. Please email David Grainger on gravedanger300@aol.com or message on facebook