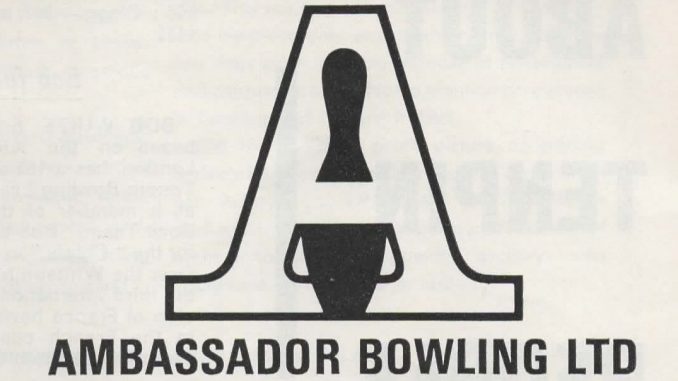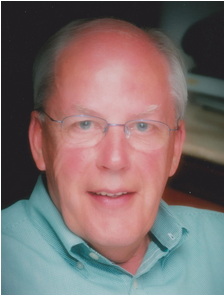 By Tenpin Bowling Proprietors Association President John Ashbridge
One of the largest bowling centres in West London to open was the 32-lane Ambassador Bowl, Hounslow. The AMF equipped centre opened on 19th October 1964 and very quickly became popular with bowlers with all levels of expertise and experience.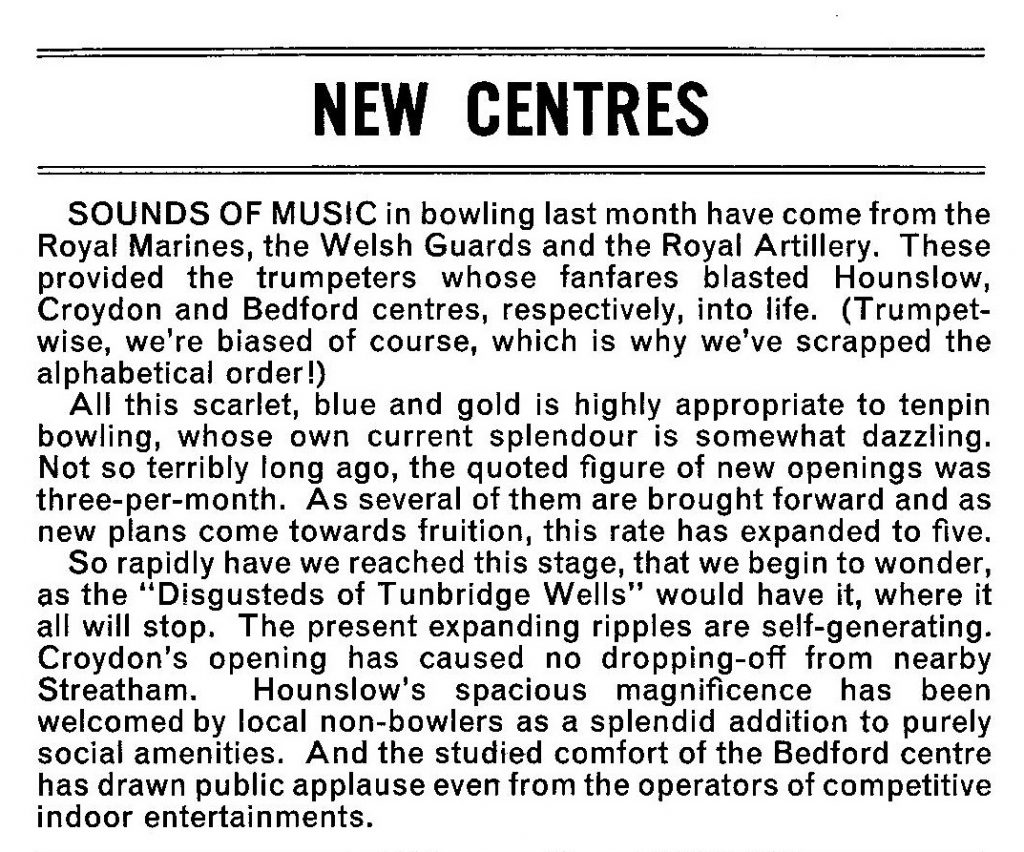 Many successful leagues were formed and 'open-play' bowling was very buoyant as well as high level tournaments being hosted. What was to become an annual event in November was the Anniversary Tournament and the second one, in November 1966, proved to be a high-scoring event when Big Big Scrogins beat tiny Terry Glover 842-840 over a four-game set. In March 1967 the annual BTBA Championships were held at the centre, which at that time was one of the major tournaments of the year.
The centre was the first in the UK to hold the European Youth Games when it hosted the event in May 1972. The tournament was very successful and the UK team performed very well against more experienced opposition from the rest of Europe. Local bowler Paul Carpenter was part of the UK team.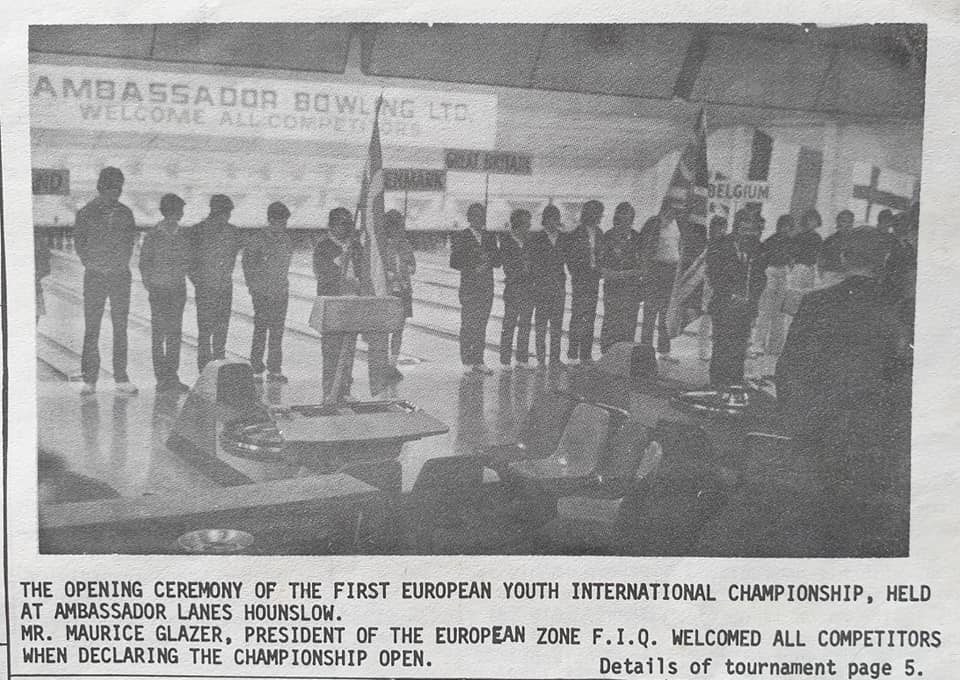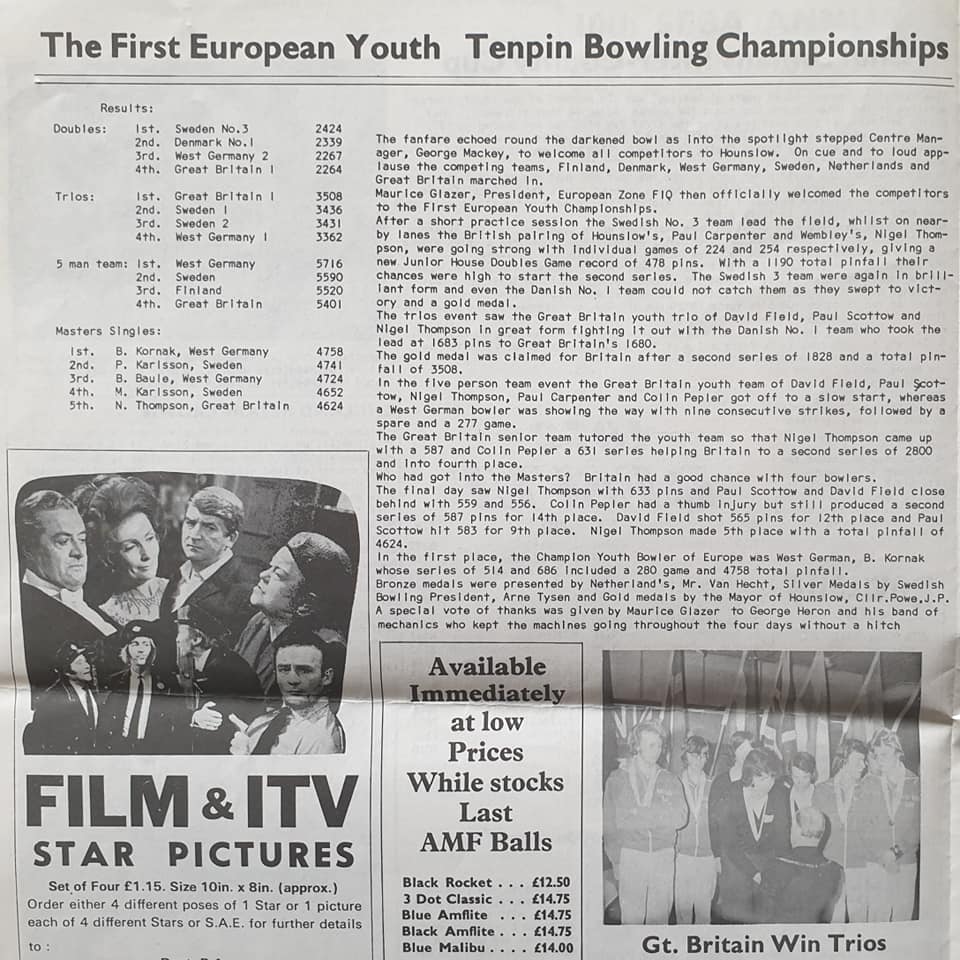 The BTBA National Champions were held at Hounslow for the second time in March 1974. It is not clear how long the centre continued to operate under Ambassador ownership, but it may have a Granada Bowl at some point. The centre was not listed in the World of Tenpin Guide to Bowling Centres in the UK in 1990.