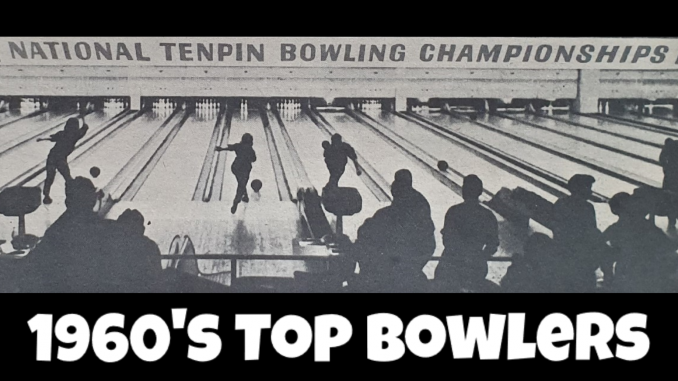 We have previously published the best Bowlers of the Decades based on our database of results and ranking points system.
Our first record is in 1962 but records for the 1960s are scarce.
We now publish year by year who, according to our records, was the best bowler each year throughout the 1960s.
| | | | |
| --- | --- | --- | --- |
| Year | Name | Entries | Points |
| 1962 | Mick Wade | 1 | 6 |
| 1962 | Angela Macadam | 1 | 6 |
| 1963 | Jim Brewer | 2 | 9 |
| 1963 | Pipp Care | 1 | 6 |
| 1964 | Brian Michael | 1 | 6 |
| 1964 | Rhodda Brewer | 1 | 6 |
| 1965 | Tony Blanchett | 3 | 21 |
| 1965 | Jess Womack | 1 | 6 |
| 1966 | Joe Killen | 2 | 8 |
| 1966 | Ena Grant | 1 | 6 |
| 1967 | Dave Pond | 5 | 46 |
| 1967 | Eleanor Love | 1 | 6 |
| 1968 | Jim Sinclair | 1 | 6 |
| 1968 | Margaret Little (Shaw) | 1 | 6 |
| 1969 | Brian Michael | 4 | 10 |
| 1969 | Meg Shaw (Jordache) | 2 | 15 |