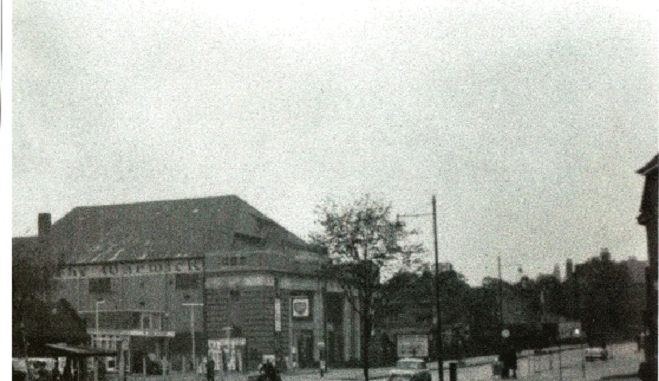 By Tenpin Bowling Proprietors Association President John Ashbridge
Warwick Bowl  Westley Road  Acocks Green  Birmingham
The 6th tenpin bowling centre to open in Birmingham was the Warwick Bowl in Westley Road, Acocks Green. Originally built as the Warwick Super Cinema and opened on 6th September 1929, the cinema was built in an atmospheric style to represent a setting in the grounds of Warwick Castle. Seating was provided at both stalls and circle levels.

The cinema was acquired by the present owners, Victoria Playhouse Group, in 1955, who closed it in 1962 and converted the stalls area into a 20-lane Brunswick equipped tenpin bowling centre, named Warwick Bowl, which opened on 19th September 1963. The circle area later became a 462-seat cinema and re-opened as the Warwick Cinema on 24th March 1964.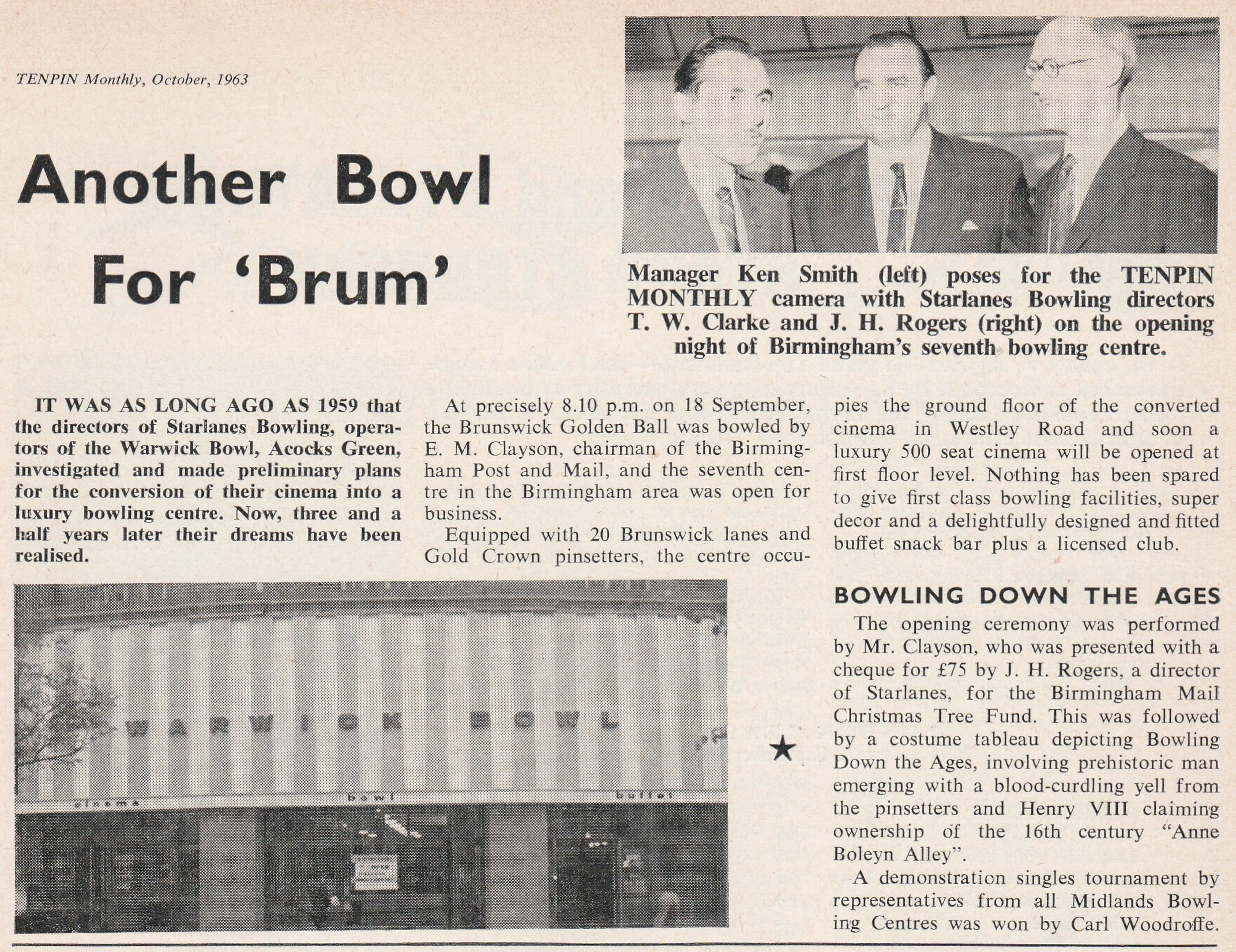 The bowling centre operated successfully with a number of leagues formed and maintained over a long period. In 1988 the centre was re-named Acocks Green Bowl following a major refurbishment. The cinema was closed in November 1991 and converted into the present laser tag centre.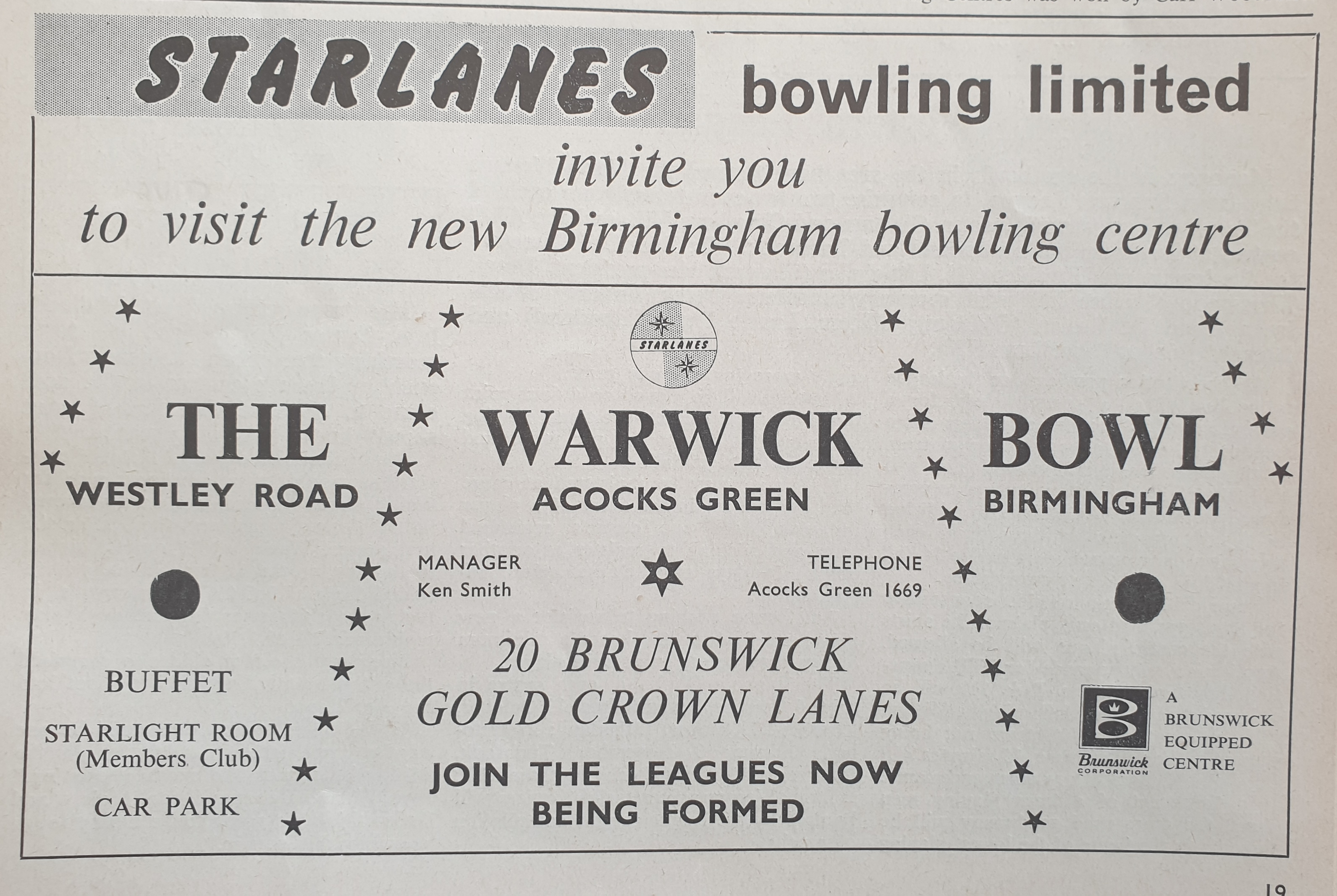 The bowling centre continues to operate in 2019, it's 56th year, making it one of the longest continually-owned and operated tenpin bowling centres in the UK.
Owner Tom Clarke was chairman of the Tenpin Bowling Proprietors Association for 20 years (1967-68 and 1972-1991) and since 1991 has served as president. He was inducted into the UK Tenpin Hall of Fame for Distinguished Service in 2014 Read more here – https://uktenpinhalloffame.co.uk/tom-clarke/