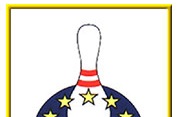 Alan Keddie from Scotland's became the latest Medal winner for British bowling when he claimed his countries first Masters Gold and All Events Gold at the 28th European Seniors Bowling Championships in
Bologna Italy . He was also the first Scotsman to win the singles in the 2018 ESBC in Vienna. The first medal won by anyone however was David Barra back in 1997 at the Championships in Brussels, Belgium. He also took Doubles Gold with Colin Taylor adding to a successful championships that saw further Bronze in double by Ralph Morgan and Keith Howes.

The first ladies medals were won in 2000 when Brenda Pratt claimed Silver in the Singles and Bronze with June Terry in the doubles. in Netanya, Israel. Brenda coming back in 2001 to take the first Englsh ladies Gold in the masters.
View the full list of British winners here
And follow the Facebook page here