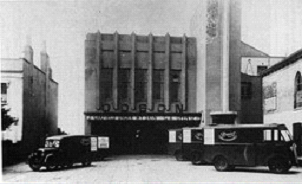 By Tenpin Bowling Proprietors Association President John Ashbridge
Top Rank Bowl Kingswood Bristol

The first bowling centre in the west country was opened in the Bristol suburb of Kingswood by the Rank Organisation. The building used was built as the Ambassador Cinema and opened under the control of Odeon Theatres on 26th March 1938. The building was damaged in December 1940 when a German mine exploded at the rear of the building. The cinema was closed for several months and reopened early in 1941. Odeon Theatres had taken over the previous owner in 1937 and on 6th November 1944 renamed the cinema the Odeon.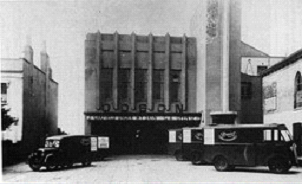 The cinema was closed on 11th March 1961 and converted into a 24 lane bowling centre, equipped with Brunswick lanes and machines, and opened as the Top Rank Bowl on 25th September 1961.
It enjoyed a relatively short life as a bowling centre and closed in March 1969. The building was sold, subsequently demolished and a Safeway Supermarket was built on the site.