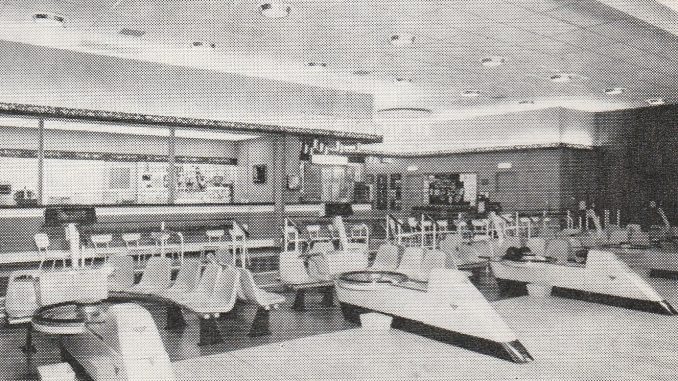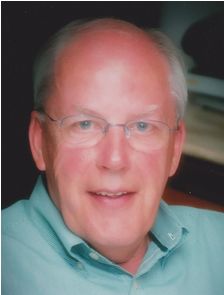 By Tenpin Bowling Proprietors Association President John Ashbridge
Excel Bowl Lower Parade Whitstable Kent
This small 10-lane centre opened in the coastal town of Whitstable on 30th July 1963 and was the forth-centre in the Excel Bowling chain. The centre was housed in a purpose-built building which backed on to the beach on the eastern side of the town.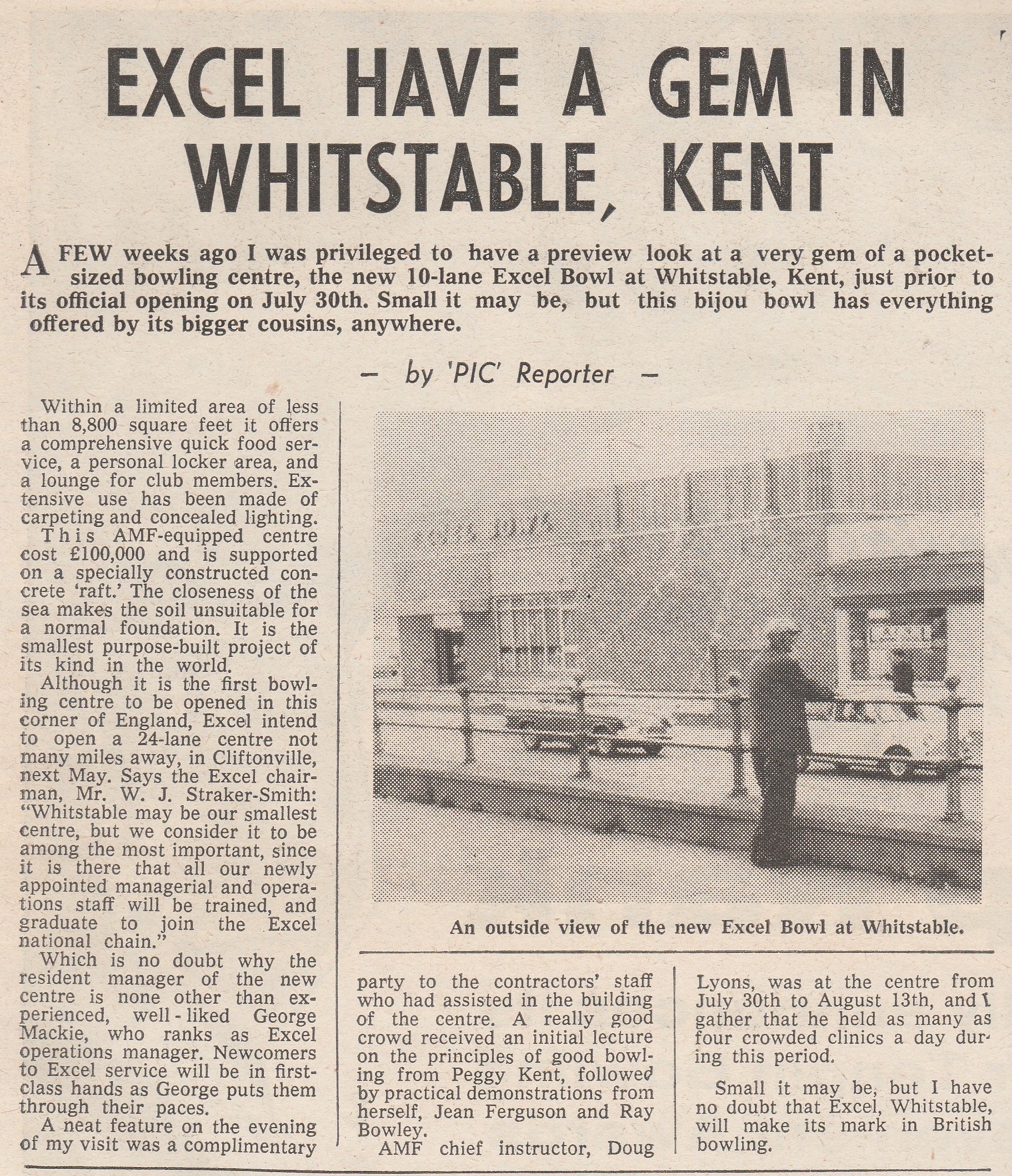 Due to the closeness of the sea, a specially constructed concrete 'raft' was installed to support the building. The bowling equipment was supplied by AMF which, at that time, had a bowling equipment factory at nearby Herne Bay. The centre was a compact operation but included a snack bar as well as a club bar and also enjoyed a small car park at the side of the building. The centre operated successfully over the next few years with a number of leagues etc. However, on 1st July 1967 and, due primarily to the financial situation with Excel Bowling, the centre was taken over by Humber Bowling Ltd.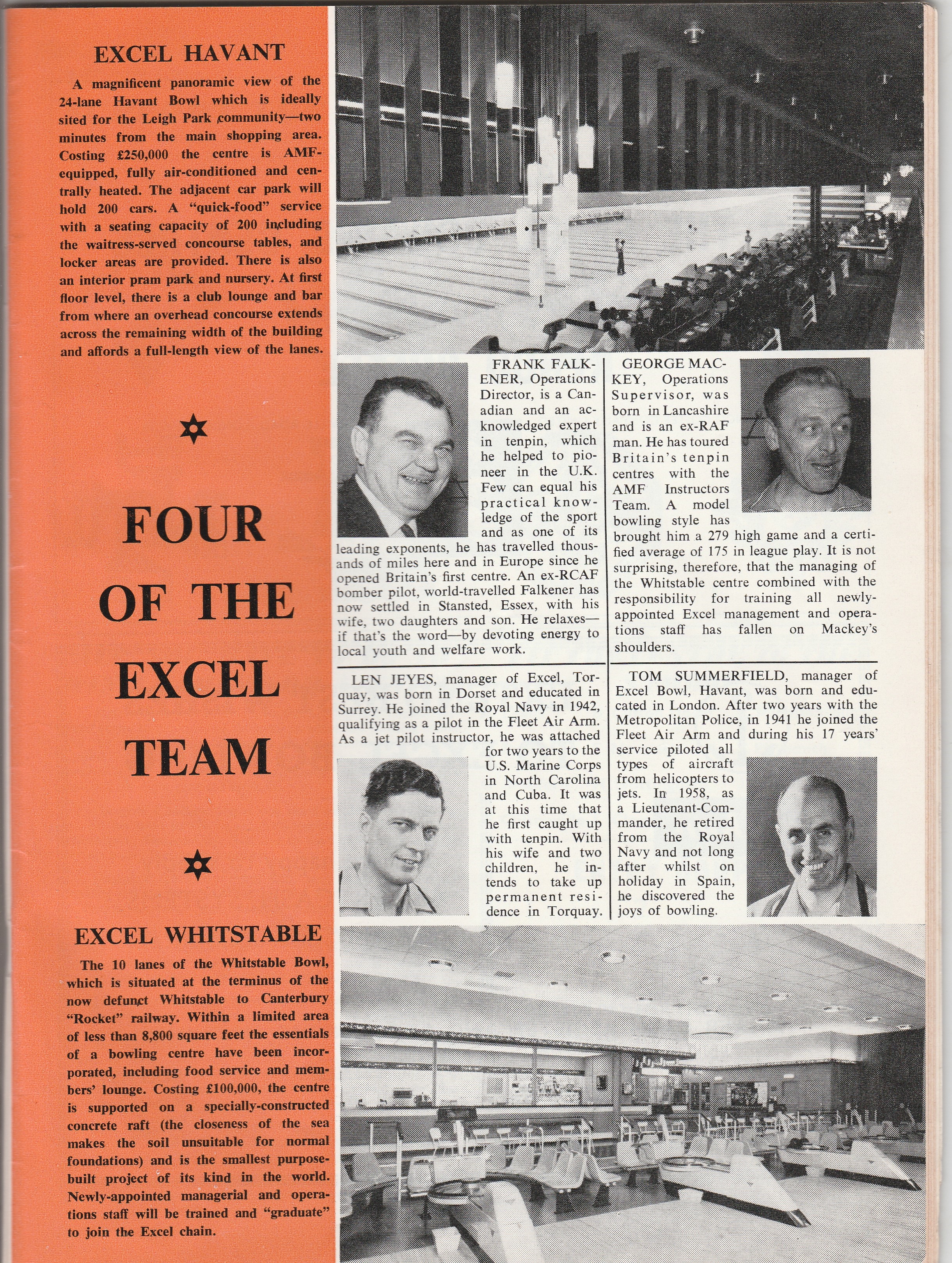 The pinspotter machines at the centre were, for a number of years made in the AMF plant in Whitstable and used to trial any new modifications in an effort to improve the performance of the equipment. Humber Bowling continued to successfully operate the centre through the 1970's and the early 80's. However, in the latter part of 1987, AMF in the UK was reorganised and Humber Bowling Ltd became part of AMF Bowling Ltd. The operation continued as before and in 1992 the centre was very successfully refurbished including a new layout for the bar and food operation.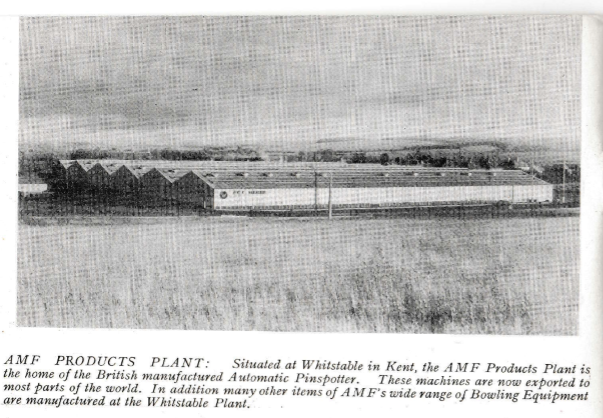 During the next few years AMF Bowl Whitstable continued to operate as normal although there were a number of changes involving the company. In 2004 several shareholders of Bourne Leisure purchased the company and a number of refurbishments and new centres followed until 2010. Another change of ownership occurred in about September 2010 when AMF Bowling purchased the Hollywood chain of bowling centres from Mitchell & Butlers PLC. The company then became known as The Original Bowling Company (TOBC) and a number of centres, including Whitstable Bowl, were sold to a company known as Garland Leisure Ltd. The Garland centres were known as 1st Bowl and the Whitstable centre was renamed 1st Bowl Whitstable. Late in 2013 the company became MFA Bowl and, once again, the centre name was changed to MFA Bowl Whitstable and is still operating in 2019. The centre has therefore become one of the longest, continually operated, centres in the country and is currently into its 56th year of providing tenpin bowling in Whitstable.