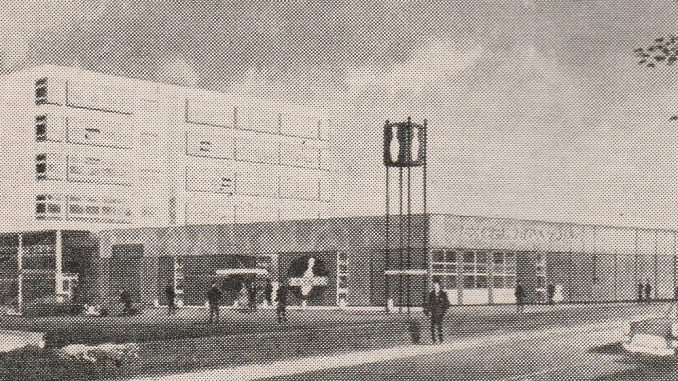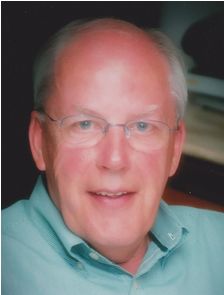 By Tenpin Bowling Proprietors Association President John Ashbridge
Excel Bowl Viking Precinct Jarrow Co Durham
This 20-lane bowl, the second in Excel Bowling's, chain opened on 15th March 1963 some 9 months after the very successful opening of Pavilion Lanes, Southend. The bowling centre was equipped with AMF lanes and machines.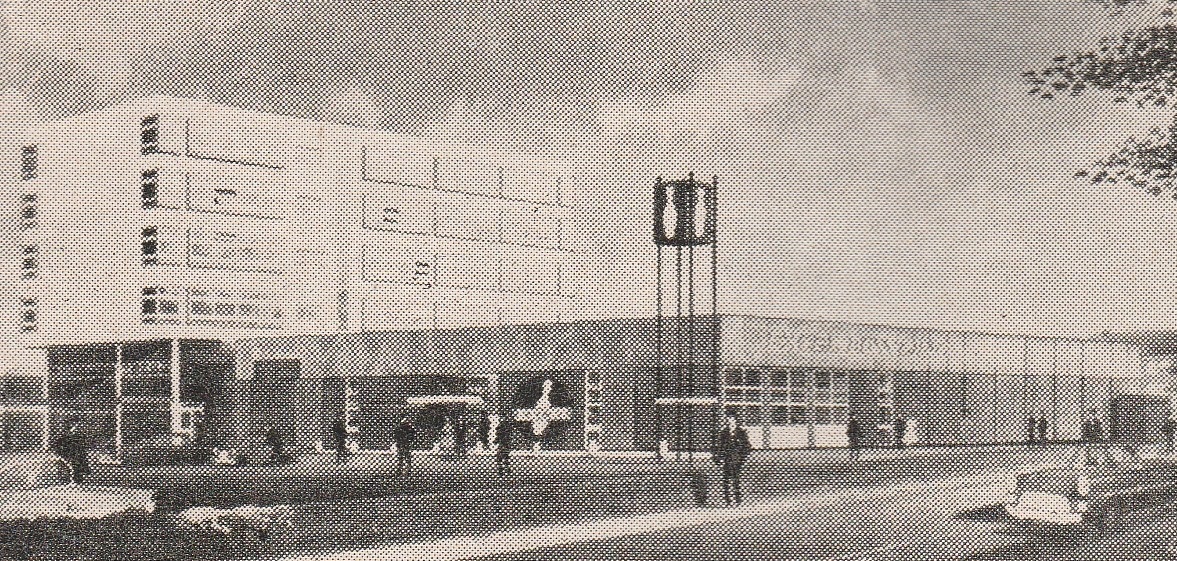 Little more is known about this rather short-lived centre, although Tenpin Monthly of March 1963 reported, that Excel Bowling and Arndale Property Trust had formed a joint private company known as Exdale Bowling Ltd. It is believed that a number of other Excel centres in the north were to be owned by Exdale. It is not known when the Jarrow centre closed.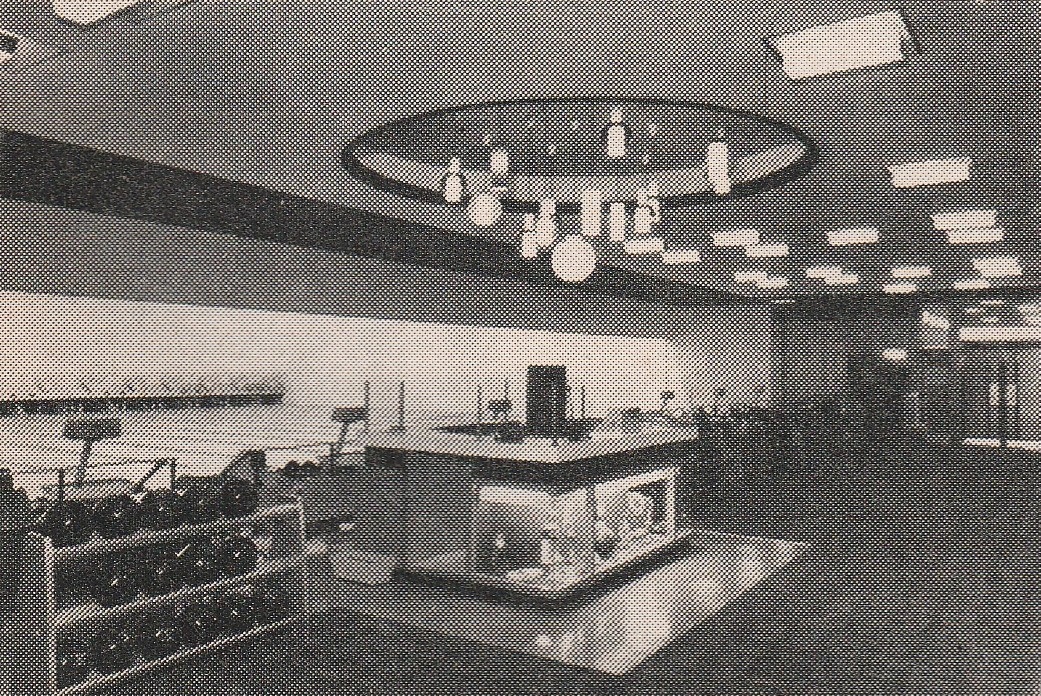 Further photos can be found on Norman Dunn's Old Hebburn, Jarrow, South Shields website here
Including a very different looking view of the exterior of the bowling centre to the one envisaged here.