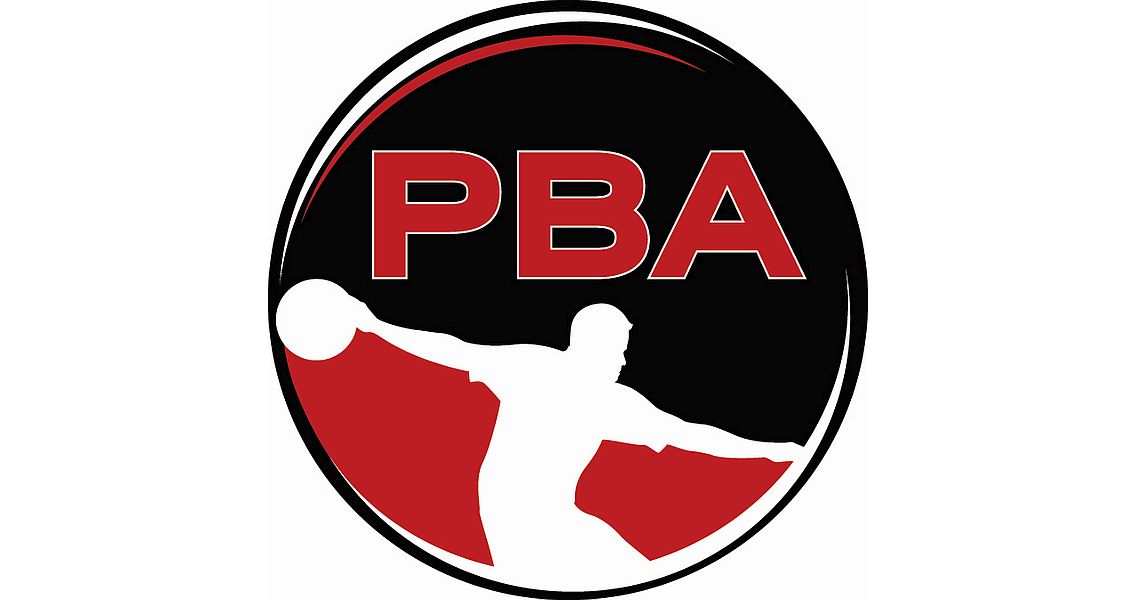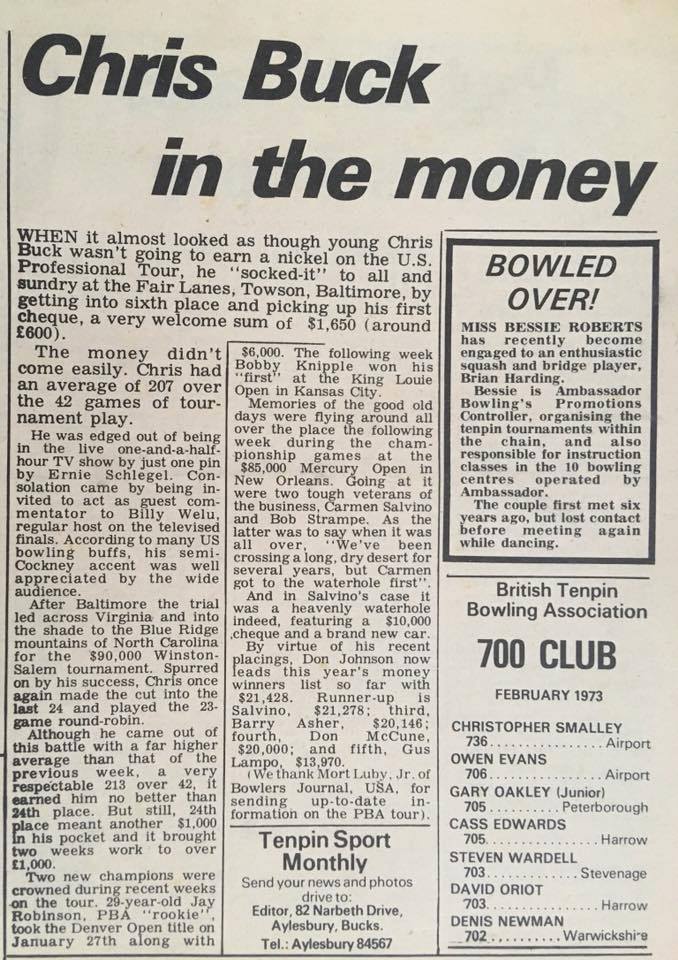 ONE PIN stopped Great Britain's CHRIS BUCK becoming the FIRST to make a PBA TV show back in 1973 in the Fair Lanes Open, Don McCune,Dick Ritger,Bobby Knipple,Don Johnson,Ernie Schlegel all made the show and Chris did guest commentary on the Show. – PBA Archive Results –https://www.pba.com/Tournaments/Details/524
It was not until some 39 years later the UK got it's first PBA winner and that man was 2014 Inductee Stuart Williams who first won a PBA regional title at the Virgin River Casino then claimed the PBA World Series of bowling Bayer Viper title. The very same day the second win came when 2013 inductee Dom Barrett won the PBA World Series of bowling Scorpion title.
Barrett then went on to record the biggest win of any British born player by winning the World Series of Bowling PBA World Championship in 2013.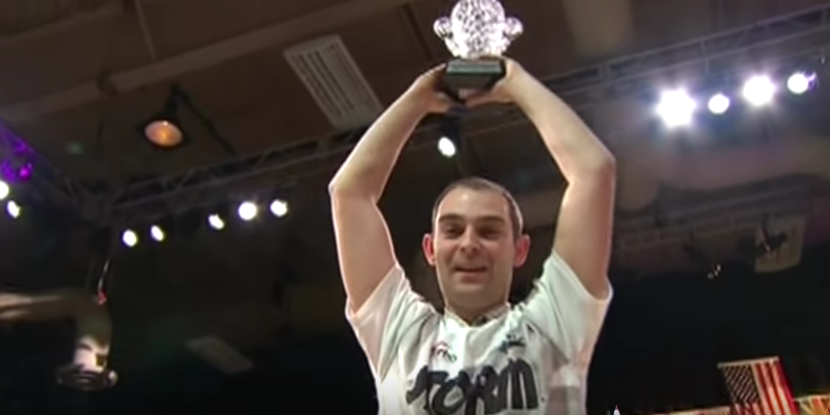 As of 2018 the UK has Four PBA champions, Dom Barrett with 6 titles including one major with Stuart Williams, Paul Moor and Richard Teece on one title. Stuart Williams leads regional wins with three.
PBA Titles
2011 Stuart Williams PBA Virgin River Casino Regional title
2011 Dominic Barrett PBA West/Northwest Regions Sands Regency Casino Open champion
2012 Stuart Williams PBA World Series of Bowling Bayer Viper champion
2012 Dominic Barrett PBA World Series of Bowling Scorpion champion
2013 Dominic Barrett PBA World Champion
2013 Dominic Barrett 13th Qatar International Open Champion
2014 Dominic Barrett 14th Qatar Open champion
2015 Paul Moor Brunswick Ballmaster Open Champion
2017 Dominic Barrett Brunswick Euro Challenge champion
2017 Stuart Williams PBA Member and Non Member Doubles Champions
2017 Stuart Williams PBA Hawaii Regional champion
2017 Richard Teece PBA World Series of bowling
2018 Dominic Barrett PBA DHC Japan Invitational champion