Year Inducted – 2017
Kimberley Melchonne/Coote/Oakley is a medal winner for Great Britain in the 1994 European Championships as well as an Irish Open winner and owner of many UK domestic titles. Represented Britain in the 1988 Olympics.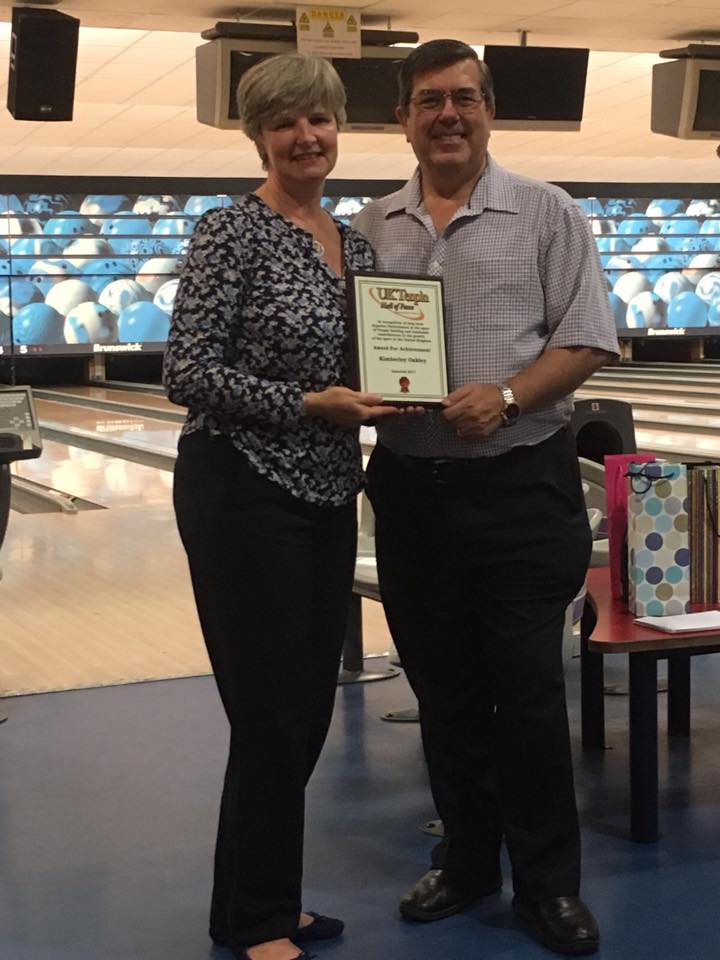 Achievements
1989 NST Alconbury – Winner
1990 Irish Open, Stillorgan – Winner
1992 PTBC Airport winner
1992 PTBC Airport winner
1992 NST Airport winner
1993 Tottenham Matchplay winner
1993 Northampton World of Tenpin singles winner
1994 Tamworth Doubles winner
1994 BTBA Nationals, Norwich winner
1994 Sheffield Singles winner
1994 European Champions Cup, Scheveningen, Netherlands – Team Bronze
1995 PTBC Enfield winner
1996 Portsmouth Singles winner
1996 Jim Brewer Memorial, Poole winner
1997 PTBC Chelmsford winner
1997 Sheffield Singles winner
1997 European Championships, Nottingham, England –Team Bronze
1999 PTBC Newbury winner
2000 PTBC Crawley winner
2000 BTBA Nationals, Enfield winner
2000 Coca-Cola Fives, Nottingham winner
European Bronze medalist, Irish Open Champion and multiple domestic titles including BTBA Nationals, NST and PTBC stops.