Year Inducted 2018
John was inducted during the Weber Cup held at the MK Stadium in Milton Keynes and presented his award by the Tenpin Bowing Proprietors Association's Vice Chairman Andrew Green with Bowltech UK's Roger Whichelow representing Sponsors Storm Products, BTBA Chairman Martin Webster and UK Hall of Fame president David Grainger.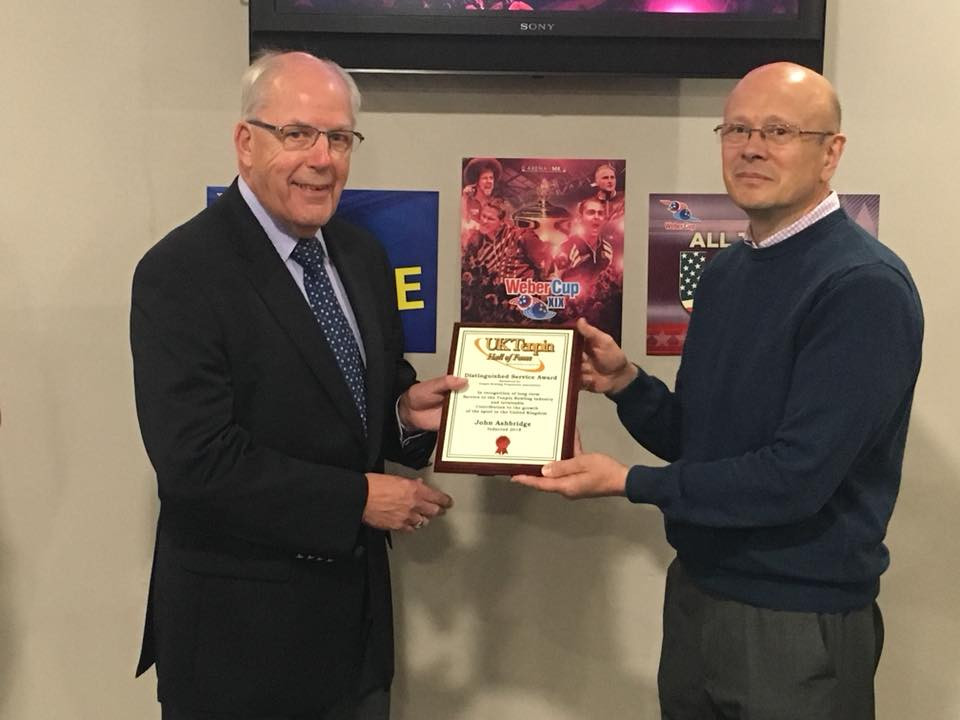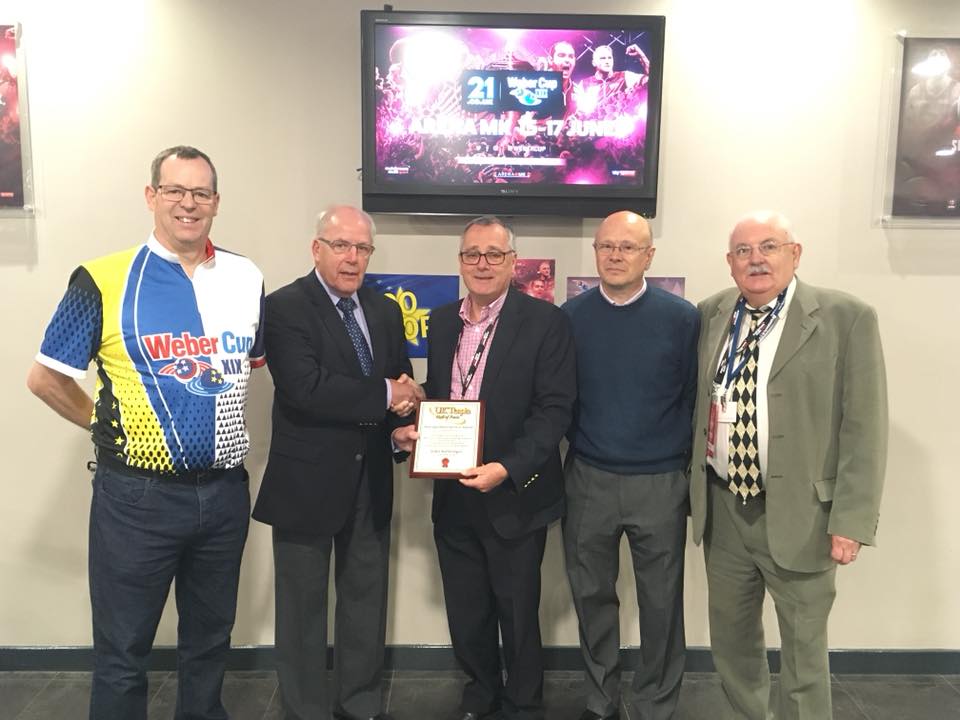 Career Highlights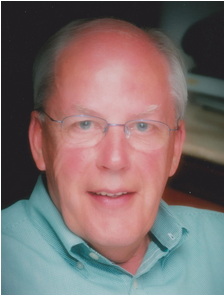 John has had a long and distinguished career in many facets of the bowling industry for over 50 years and still has a great interest in Tenpin Bowling and regularly attends the Tenpin Bowling Proprietors Association meetings.
John started in bowling as assistant manager at Bitterne Bowl prior to spells at Nottingham and Coventry. John later took over from Norman Littlehales as manager of Bitterne Bowl in 1980. He was soon made area manager for the South of England under Brian North at AMF Bowling.
He managed the refurbishment and the introduction of computerized scoring to the AMF centres in the south of England through the 1980's, resulting in massive growth to the centres' footfall. John raised the standards of customer service and centre presentation to levels not witnessed previously in the industry.
John's ability to manage and motivate people saw him rise from manager with Bass Leisure Entertainments to Operations Manager between 1993 and 2000. During this time John was a major member of the team that oversaw the growth of the Hollywood Bowl chain.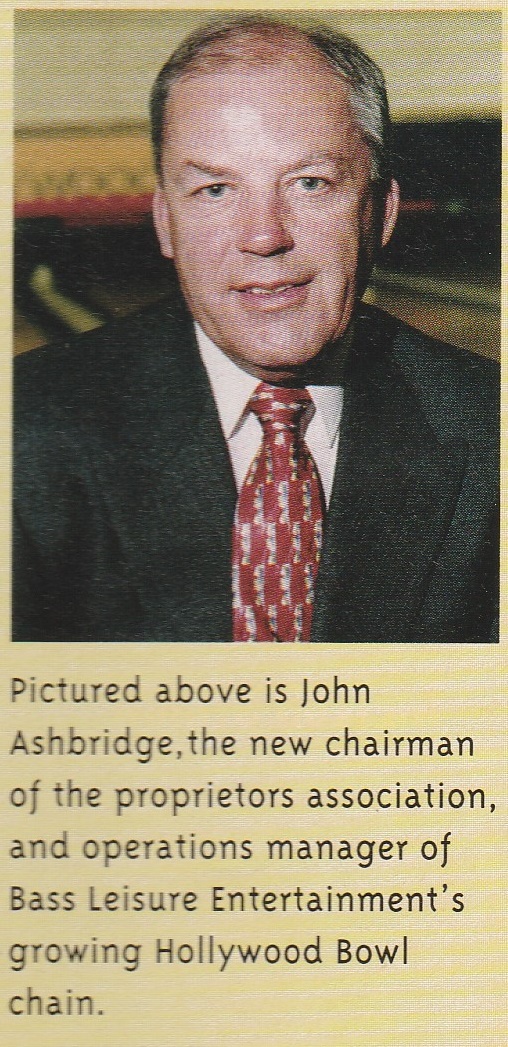 After a short time as Operations Director of Number Ten Group 2003 -2004 John joined Bowling International, the UK distributor for Brunswick as Office/Sales Manager where he remained through the transition to Brunswick UK until 2007.
As Chairman of the TBPA from 1997 to 2006 John, together with Jock Caie (General Secretary TBPA) were responsible for the most active period of the TBPA.
This included the Annual Awards Dinner which was attended by all the major bowling groups and many independent operators and brought the whole industry together.
John was involved in organizing promotions with major brands such as Tango and Kellogg to raise awareness to Tenpin Bowling, drive footfall through the centres and raised funds for the association
John continued his work with the TBPA as General Secretary until June 2014 but is still active in bowling in 2018.
You can read a more detailed story here of John's time in bowling in an interview conducted in 2014 by Talktenpin.net