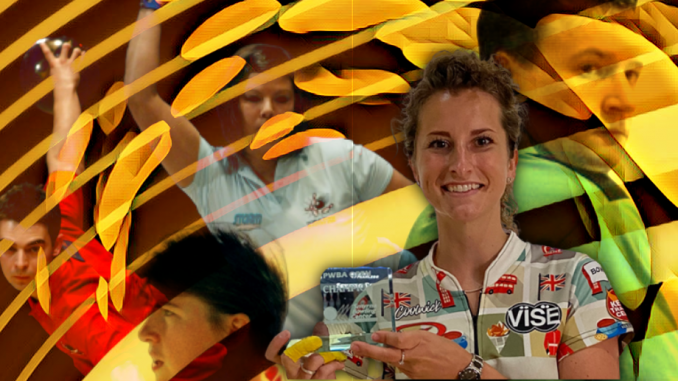 UK Tenpin Hall of Fame database release Version 8 – 3rd January 2022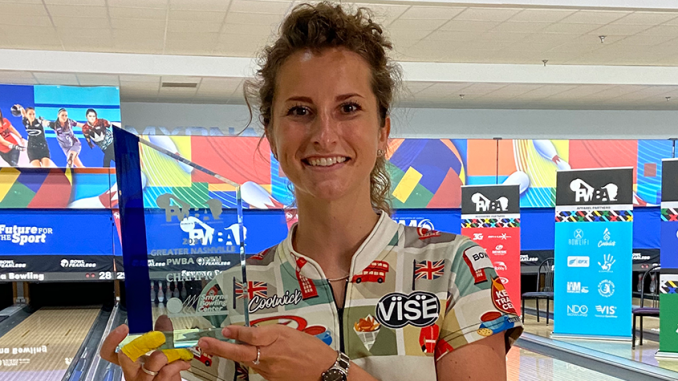 We last updated in April 2021 and since then Tenpin Bowling has started to recover but still relatively few events to consider.
Making the biggest mark in 2021 was Verity Crawley and some amazing results on the PWBA tour including her very first title and amassing another 50 points to place her in the top 10 in the all time ladies rankings.
Steven Jeeves took the most male point sin 2021 with 10 and into the top 80. Scotland's Mark McQueen gaining 2 points places him second behind Alan Keddie in 32nd as highest Scotsman.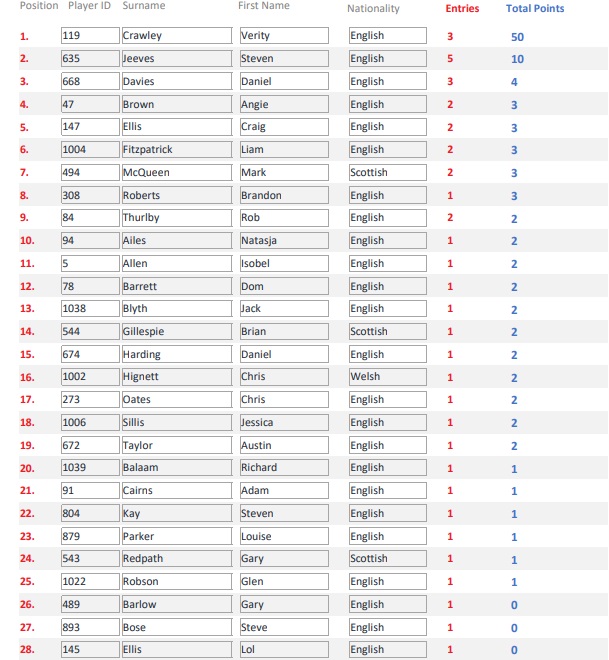 We have included all relevant events from 2021.
Additional results have been added for the following events:-
Professional Womens Bowling Association events
European Live Youth Event
Team England Qualifiers
English Sport Bowling Tour
English Open
BTBA Tour
Scottish Tenpin Bowling Association evemts
Gibraltar and Malta events
ResDev Senior Tour
Minor additions and corrections to a number of entries and player records.
The number of players has reduced by 2 to 1026, due to duplicate entries found.
Total Ranking points have gone up from 13921 to 14050
We now have 5256 results entries an increase of 62 from last time.
We have decided not to include the Inter Counties Championships as these are now held on their own separate database, thanks go to Paul Lemanquais of the BTBA for his work on this.
Please check your individual record and let us have any further information or corrections you think are applicable. Updates to personal details and a new picture are also welcome.
Check Players details report v8
The latest V8 Overall Rankings are now included below.
This report lists the Male players in ranking order for all results in our database

This report lists the Female players in ranking order for all results in our database
Next Stage
We are now hopefully making some progress to our goal of having an online database that can be interrogated by the end user. This will be a live database, rather than having to wait for updates, which users can produce many different reports.