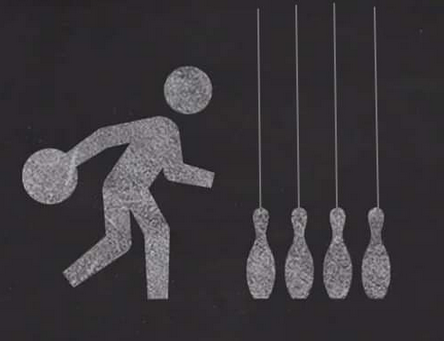 The UK Tenpin Hall of Fame will be keeping records of some results from String events. These will include National records in sanctioned play and any home nation Opens and International events and ranking events played on this form of bowling. Results will always be denoted with (STRING) and kept separate from traditional records.

As you can see this is a blank page and National records are there to be gained. If you want to see your name on this list you will need to enter sanctioned String leagues and Tournaments.
The first BTBA sanctioned String event will be the Middlesex County Tenpin Bowling Association String Pin Doubles held at Airport Bowl on the 11th of November 2018.
| | | | | | | | | |
| --- | --- | --- | --- | --- | --- | --- | --- | --- |
| BTBA UK STRING RECORDS | SCORE | BOWLERS | | SCORE | BOWLERS | | SCORE | BOWLERS |
| Updated Oct 2018 | | | | | | | | |
| MENS | | | LADIES | | | MIXED | | |
| | | | | | | | | |
| SINGLES | | | SINGLES | | | | | |
| | | | | | | | | |
| 1 GAME | | | 1 GAME | | | | | |
| | | | | | | | | |
| 3 GAMES | | | 3 GAMES | | | | | |
| | | | | | | | | |
| 6 GAMES | | | 6 GAMES | | | | | |
| | | | | | | | | |
| DOUBLES | | | DOUBLES | | | DOUBLES | | |
| | | | | | | | | |
| 1 GAME | | | 1 GAME | | | 1 GAME | | |
| | | | | | | | | |
| | | | | | | | | |
| 3 GAMES | | | 3 GAMES | | | 3 GAMES | | |
| | | | | | | | | |
| TRIOS | | | TRIOS | | | TRIOS | | |
| | | | | | | | | |
| 1 GAME | 789 | | 1 GAME | 748 | | 1 GAME | | |
| | | | | | | | | |
| | | | | | | | | |
| | | | | | | | | |
| 3 GAMES | 2205 | | 3 GAMES | 2170 | | 3 GAMES | | |
| | | | | | | | | |
| | | | | | | | | |
| | | | | | | | | |
| 6 GAMES | | | 6 GAMES | 4061 | | 6 GAMES | | |
| | | | | | | | | |
| | | | | | | | | |
| | | | | | | | | |
| FOUR PERSON | | | FOUR PERSON | | | FOUR PERSON | | |
| | | | | | | | | |
| 1 GAME | | | | | | | | |
| | | | | | | | | |
| | | | | | | | | |
| | | | | | | | | |
| | | | | | | | | |
| 3 GAMES | | | 3 GAMES | | | 3 GAMES | | |
| | | | | | | | | |
| | | | | | | | | |
| | | | | | | | | |
| | | | | | | | | |
| 6 GAMES | | | 6 GAMES | | | 6 GAMES | | |
| | | | | | | | | |
| | | | | | | | | |
| | | | | | | | | |
| | | | | | | | | |
| FIVE PERSON | | | FIVE PERSON | | | FIVE PERSON | | |
| | | | | | | | | |
| 1 GAME | | | 1 GAME | | | 1 GAME | | |
| | | | | | | | | |
| | | | | | | | | |
| | | | | | | | | |
| | | | | | | | | |
| | | | | | | | | |
| 3 GAMES | | | 3 GAMES | | | 3 GAMES | | |
| | | | | | | | | |
| | | | | | | | | |
| | | | | | | | | |
| | | | | | | | | |